Votaries


Psychometry
Wharf Cat Records [2016]


Fire Note Says: Jackson Scott has created something very special and trippy with his new band, Votaries.
Album Review: Jackson Scott's new project, Votaries, has released their first LP, Psychometry, and it is a rather stunning collection of psychedelic drone-rock.
I was hooked earlier in the year when I heard the lead track, "Annihilation Generation" teased on Soundcloud. Knowing how good Jackson Scott can be, this lead to a level of anticipation that I normally reserve for more established bands.
Psychometry sounds a lot like Scott's first two albums, Melbourne and Sunshine Redux. If you enjoyed those two albums, then you are in for a real treat with this new band.
Psychometry is concise at only ten tracks long and none of the songs break the 4-minute mark, so it goes by rather quickly. The brevity was a plus for me, as some psychedelic rock bands tend to go overboard on taking you a meandering journey of sound that only goes well when you are chemically altered yourself.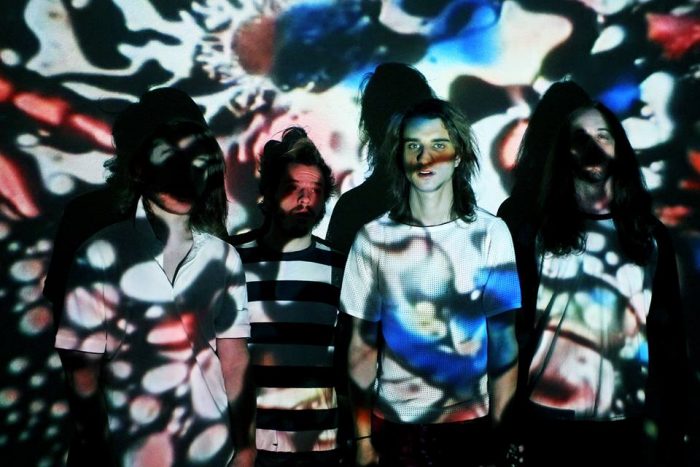 Drugs are not necessary to catch a buzz from these songs. Each track is a unique piece that makes up Psychometry. Over the multiple listens I have come to enjoy each song. They all have their unique moments and subtle shifts that hook you. "Annihilation Generation" has a bubbling and driving bassline that gives way to a welcoming wash of distorted guitars. "Lucifer," my second favorite track, starts with a bright and hopeful vibe but morphs into a dark, worrisome tone.
All the songs have a generally creepy, paranoid-because-you-are-so-high-on-LSD vibe. Jackson Scott's vocals serve as a beacon to guide you out of the paranoid pool, but also contribute to the eerie aura the album exudes. If you like Ween tracks like "Little Birdy" and "Flies on My Dick" that have the vocals ratcheted up to sound like a maniacal elf, then you will embrace this album.
Overall, Psychometry met and exceeded my expectations. It has become one of my favorite LPs of 2016. It is a wonderful blend of My Bloody Valentine drone, early Ween vocals with psychedelic flourishes that will remind you of bands like Wand, Youth Lagoon and Mac DeMarco.
Key Tracks: "Annihilation Generation" / "Lucifer" / "Trick Tomorrow"
Artists With Similar Fire: Wand / Youth Lagoon / Ween

Votaries Website
Votaries Facebook
Wharf Cat Records
– Reviewed by Daniel Taylor
Latest posts by Daniel Taylor
(see all)