Phantogram


Three
Republic Records [2016]


Fire Note Says: Phantogram's exciting first half lifts up the second half of the album.
Album Review: Phantogram, the New York duo consisting of Sarah Barthel and Josh Carter, has released their third album. It's title, Three, doesn't win many points for creativity. It's a good thing that the psychedelic pop sound that the band has honed over the past nine years is so robust and on the cutting edge. Drums, bass, guitar, and synthesizers form the backbone of Phantogram's sound and all are used in exciting ways on Three.
Let's get this out of the way; this album's Side A is terrific; if this were a four-track EP they'd be batting 1.000. Alas, perfection isn't maintained on Three's so-so second half. That doesn't matter as much, because once it's over, you can get right back to Side A.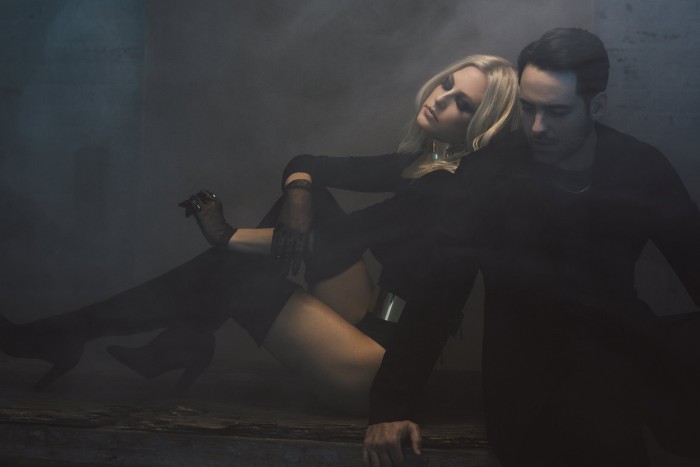 "Funeral Pyre" provides a funky, psychedelic start. Barthel's vocals fade in and out and eventually are laid over a soaring beat. It's a bold way to begin an album and gets your attention right away (I sat upright 15 seconds into the song, and didn't slouch for the next 15 minutes). The album's best song, "Same Old Blues," immediately follows. Chants flow into an addictive percussive beat; Barthel's vocals especially shine here. She shows range, switching between aloof woman and hyped-up pop singer. A dark electronic interlude is followed by Barthel's vocals reaching new heights. That contrast may not work for some but will be sweet like honey for others.
Most of you have probably heard "You Don't Get Me High Anymore," it's great. "Cruel World" is the last in the run of four-song greatness that kicks off Three. Funky and entrancing, it allows Phantogram to use their technical expertise and Barthel's voice to great effect. As mentioned above, the rest of the album coasts until its end. It's a letdown, but let's be honest, if we can find four outstanding tracks on any album these days, then we have a winner. Luckily, you can sample any of these four and take a chance on the rest if you're so inclined.
Key Tracks: "Same Old Blues" / "You Don't Get Me High Anymore" / "Cruel World"
Artists With Similar Fire: Gorillaz / Warpaint / Purity Ring
Phantogram Website
Phantogram Facebook
Republic Records
– Reviewed by Matthew Heiner
Latest posts by Matthew Heiner
(see all)