Hamilton Leithauser + Rostam


I Had A Dream That You Were Mine
Glassnote Records [2016]


Fire Note Says: This pairing of Hamilton Leithauser + Rostam finds the perfect timeless mix.
Album Review: The Walkman's frontman Hamilton Leithauser has one of those instantly recognizable voices so I never doubted that he could do well in a solo setting. His 2014 debut, Black Hours, was an ok affair that didn't stray too too far from The Walkman in style but Leithauser did work to establish himself as an old-school singer from generations ago that would sit with Sinatra, Newman and Dylan. Tall order for anyone and Black Hours worked but I never thought it turned out incredibly memorable.
Now he has joined up with former Vampire Weekend producer/instrumentalist Rostam Batmanglij. He worked with Rostam before on several tracks for Black Hours but now working as a team for a full LP was exactly the connection and guidance that Leithauser needed to make something that feels inspired, timeless and worthy of year end praise.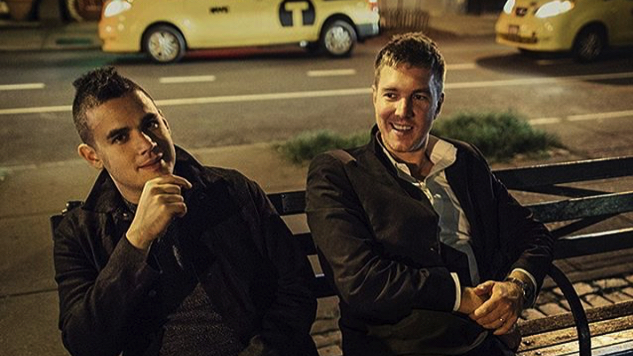 Right from the opening track, "A 1000 Times," you hear this bigger than life march and fire come out of Leithauser when he stresses "A thousand times, a thousand times / I've had that dream a thousand times" with his familiar drawl talking about a memorable love. The walk in the park sway on "Sick As A Dog" works spectacularly when it closes on a high note and the background harmony comes together on "I use the same voice / I always had." The harmonies always keep you coming back for more while Rostam works his magic as he incorporates strings, loops, piano, horns, banjo and the kitchen sink which gives I Had A Dream That You Were Mine another level of depth and style. These moments include a twinge of country on "Peaceful Morning" and "This Morning Stars," while the harmonica folk moments during "You Ain't That Young Kid" hit you with a modernized Dylan moment that also includes a really cool tempo change at its conclusion. The gracefulness of "In A Black Out" should be enough to sell you on this record with its quiet instrumentation and Hamilton's wistful delivery – you probably have already heard a piece of it as this track has been featured in an iPhone 7 commercial.
If you are a Walkmen fan, I think you can easily graduate to this album's maturity. If you are also a Vampire Weekend fan, you will find some comparable notes to pull you in as well. Regardless of any past loyalties, I Had A Dream That You Were Mine stands up on its own. Leithauser and Rostam are excellent story tellers and each song here will catch you with its lyrics that are surrounded by different intricate pieces that you will keep discovering with each new listen. I will tell you that I guessed this album would be good but not great. I was wrong – I Had A Dream That You Were Mine from Hamilton Leithauser + Rostam is the best collaborative album this year and overall one of the true highlights in 2016.
Key Tracks: "A 1000 Times" / "In A Black Out" / "You Ain't That Young Kid"
Artists With Similar Fire: Leonard Cohen / Byrne-Eno / Kyle Craft

Hamilton Leithauser + Rostam Website
Hamilton Leithauser + Rostam Facebook
Glassnote Records
– Reviewed by Christopher Anthony
Latest posts by Christopher Anthony
(see all)