The Radio Dept.


Running Out Of Love
Labrador Records [2016]


Fire Note Says: The Radio Dept. gets political.
Album Review: The Radio Dept. have been around for almost twenty years, yet they've only put out four albums in that period. That fact is in part due to trouble with their previous label; nevertheless, you can assume that the band puts out albums when they are good and ready. This time around, political motivations have propelled The Radio Dept. to release Running Out of Love; they've been very clear in interviews that about their fear for their country (Sweden) and for the rest of the world. This fear and emphasis on making a statement definitely gives this album a much different feel than their previous work.
Running Out of Love starts on a strong note; "Sloboda Narodu" is dreamy and injected with enough pop to make it a good listen. A quick Internet search for "sloboda narodu" finds that it is a Croatian phrase meaning "Freedom to the people." It was a common reply to a chant of "Death to fascism" during the 1940's. (You've learned something, haven't you?) The Radio Dept. is letting you know from the jump about their political leanings and what they're riling against. Of course, musicians have a long history of protest music and this is no different. What makes this album different is that it is a sad, despondent protest.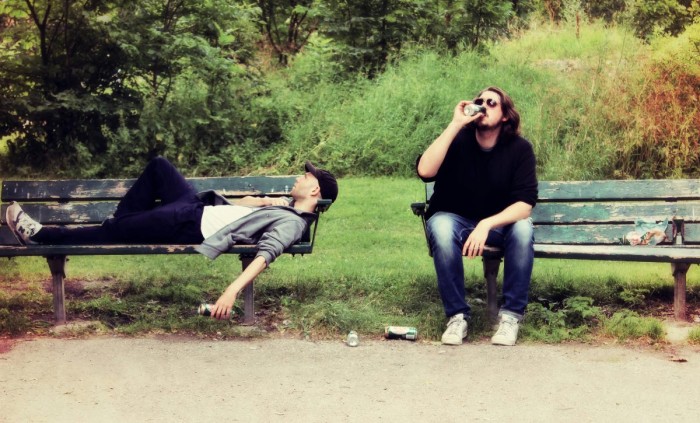 That desperate, hopeless tone creeps into the rest of the album. Dark, brooding vocals and beats leave little room for hope and optimism. The sky is falling, and there doesn't appear to be an escape, from what you hear on Running Out of Love. There is still interesting music on this LP – "Committed To The Cause" and "This Thing Was Bound To Happen" have some good moments. However, The Radio Dept. will speak more to an audience that is politically minded this time around, while they're less focused on those who are trying to find a distraction from all the noise. With a few weeks until our presidential election in the United States, the timing is either fortuitous or overkill.
A lot of respect goes out to The Radio Dept. for having the courage to raise their voice and share a message that is important to them. Unfortunately, that message has a such a profound influence on the music that makes it overly gloomy.
Key Tracks: "Sloboda Narodu" / "This Thing Was Bound To Happen" / "Committed To The Cause"
Artists With Similar Fire: Wild Nothing / Jens Lekman / The xx

The Radio Dept. Website
The Radio Dept. Facebook
Labrador Records
-Reviewed by Matthew Heiner
Latest posts by Matthew Heiner
(see all)