Altadore


Opal, Luna, And Hymn
Randm Records [2016]


Fire Note Says: Altadore's David Katz confronts loss full on while channeling the sounds of Nilsson and 3rd Sister Lovers era Big Star.
Album Review: Altadore is Portland, OR based artist David Katz, and his second album, Opal, Luna and Hymn deals with the dissolution of a four year relationship head on.
On the opening track, "Opal" from the off we get that this record is a confessional. "Vulgar words that I write only proves you're the most important person in my life." Katz sings as strings, piano and a wasted voice show us the holes. There's no prelude, no warning, it comes and comes and comes. What's left is all that he's got. We know how bad it hurts, we're here until the end.
"If only for you" is a poppier number. You'll hum it after the first time you hear it. The words to the chorus, "I didn't lose it, I kept it together, if only for you." Tell us he's trying to get the upper hand in all this hurt. This sweet guitar twinkles all around the vocals, a comfort that lets the words ring out. "I was cracks in the ceiling trying to hold you."
There's so much power in the line "I'm in love with someone who doesn't want me around." And when he sings it for the first time it's not just a surprise to us, it's a surprise to him too.
"Hollywood Handsome" Has Piano and holes. It's a washed up tribute seeped in the melancholy of Harry Nilsson and Big Star. It's a vast void that's as comfortable to slip into as an old pair of slippers. There's room for plenty, but there's only one searing voice. "I live alone in a basement with you, your Hollywood handsome." Guitar in this song acts as a hellish hangover, a raw nerve of loss that runs straight through him to us. The guitar gets a bit ragged, starts to lose the plot, and then it ends.
In "Nightmare with You" there are whole string sections that stretch and bend, little touches of glockenspiel. "I woke up screaming again, you never missed a nightmare." This is the part where we see Katz really suffer, and more than just in metaphor. "I feel like I could die and that would be alright." It's a complete loss of self that leaves us speechless.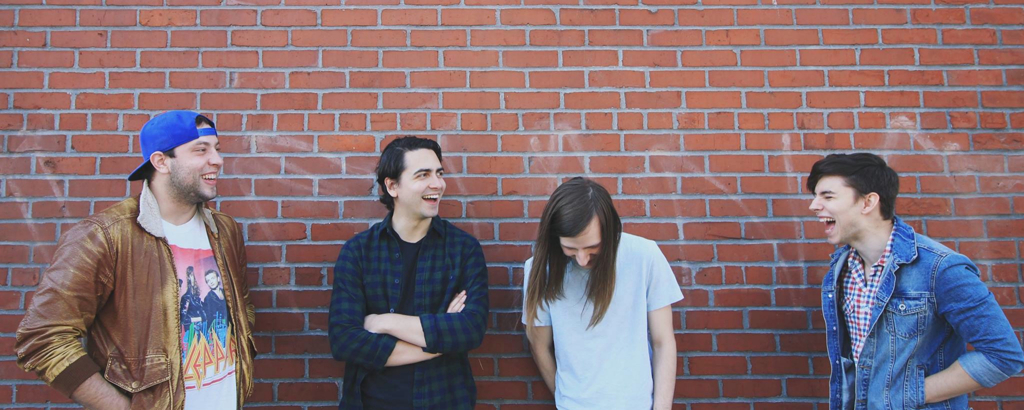 In "Mental Hurricane" the missing person in Katz's life is a force that's blowing everything else away. A killer chorus tells us this force is "looking beautiful today," and it sounds promising, but like Katz's lyrics, there's always a counterpoint rooted in despair. "But it looks like I'm not yours, I'm not allowed to say it no more." She's not his anymore.
"Capable Wolf" Is a waltz. She is Luna, the moon. And he is "A wolf, hiding away most days." The guitars in this tune are electric for heartbreak, and acoustic for confessional. And by the end, by the time Katz switches to the other lyric, how he's, "Howling away most days", it's well earned, and it kills.
In "Studio of Love" the song is a room with piano and an early morning sober voice where all the realities of what has happened coming rushing towards us. "I couldn't hold you down, I couldn't keep you around, I tried to write you the perfect song, but I never could." He almost whispers. The song ends with mellotron floating above the music.
"French Woman." Is acoustic guitar with all alone whisper vocals. "Late night piano keys", is a gorgeous refrain, And when Katz sings "you're ashamed of what's underneath." we're not sure if it's for him or for her.
"Sleep Spun" Starts out at rock bottom. "Why did you leave so much pain, so much more much pain, are you lonely?" And that's when sounds bubble up from the darkness Katz is experiencing. Strings breathe up get out of tune, guitars become unraveled.
Katz has learned from the masters, on where to demolish a melody, and when to make the music sound like the pain in his every breath. This is grief and this is loss and Katz is the one who had to suffer. But it's the immediacy that keeps it from being a pity party. Katz places us right in the moment, and that that is what makes this record so riveting.
Katz truly explores what happens when we truly lose something, not just the body of another person, but the shape shifting muscle level of hurt and how it rearranges our DNA and, how it finally, at the end, changes us.
Key Tracks: "If Only for You" / "Nightmare With You" / "Studio of Love"
Artists With Similar Fire: Big Star / Harry Nilsson / The Vaccines

Altadore Website
Altadore Facebook
Randm Records
– Reviewed by Adam Strong
Latest posts by Adam Strong
(see all)