Thrice


To Be Everywhere Is To Be Nowhere
Vagrant Records [2016]


Fire Note Says: Thrice still bring an edgy melodic crunch.
Album Review: Fresh from it's hiatus of a few years, the alt rock/post-hardcore West Coast band Thrice is raging against the machine; with an apparent war on the horizon, they're prepared to do battle. While the storyteller/snitch in "Whistleblower" portends to "tell the real story," for much of To Be Everywhere… most of the time Dustin Kensrue & Co. tend toward a vaguer struggle between the forces of darkness and light. And, if "The Long Defeat" tells the tale, it's not looking so good for the forces of light, who are limited to shining through the cracks of boards nailed over "The Window."
While long-time fans may miss the speed, aggression and complexity of early works like '02's The Illusion of Safety, or the more experimental breadth of 'O8's The Alchemy Index, but Kensrue and lead guitarist Teppei Teranishi have maintained the edgy melodic crunch in their sound, if leaning more toward the soft/loud verse/chorus formula that the genre epitomizes. Certainly the opening salvo from Teranishi in the disc's first single "Blood on the Sand" is raw enough to clear the cobwebs, while the sing-along chorus is built to drive a fists-in-the-air mosh pit into a frenzy.
And you can say the same about the set opening "Hurricane," the disc's second single, "Black Honey," "The Window," and "Wake Up," which may feel a bit more predictable than past efforts, but To Be Everywhere… seems custom designed for a return to the live stage. The tunes here offer a sturdy, sure-fire, reasonably reliable riff-heavy approach that opens up an accessible path for a band eager to reconnect with its fans and make new friends.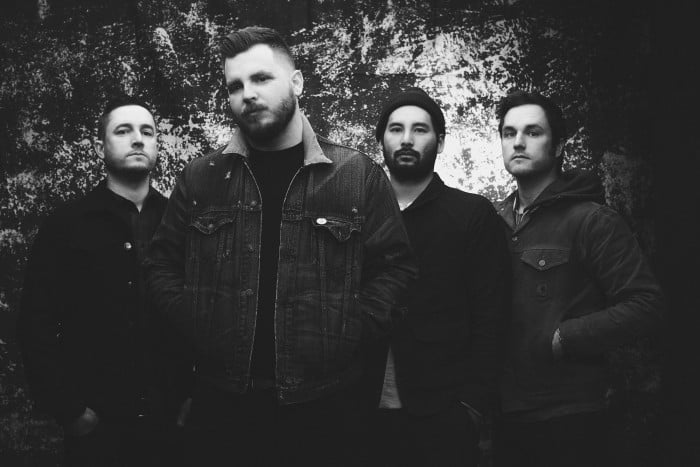 That said, there's a vague, almost generic quality to the anthemic lyrics. In "Wake Up" there's a warning of "foxes in the garden/an armed man at the door" and a call to arms, in "The Long Defeat" assures that we'll band "together to fight as one" but against what foe, to what end is not clear. Although in the song's one wishful verse there is a sustaining memory, "a joy that blooms beyond these walls," even though it is a "hope without assurance."
Even "Whistleblower," which seems to celebrate the disclosure and sacrifice of Edward Snowden," is so broad and non-specific except for its warning to "Congressmen and kings" (no doubt chosen to rhyme with "wings"). Of course, the brooding idea of a dystopian future, where we battle unknown forces is a genre-wide mechanism, so in the end what matters here is the big fun sing-along choruses and the band's ability to harness loud guitars and catchy rhythms to pull fans along for the journey. It's an idea captured in the tattered love song, "Stay With Me:" "Would you still believe in us/Or would your love for me grow colder/With no one left to fight?" And as if to answer their own question, in "Black Honey" they sing: "this time I'll get it right."
To these ears, on To Be Everywhere Is to Be Nowhere Thrice does indeed get it right.
Key Tracks: "Blood on the Sand" / "Black Honey" / "Wake Up"
Artists With Similar Fire: Coheed and Cambria / Hot Water Music / Rise Against

Thrice Website
Thrice Facebook
Vagrant Records
– Reviewed by Brian Q. Newcomb
Latest posts by Brian Q. Newcomb
(see all)