The Kills


Ash & Ice
Domino Records [2016]


Fire Note Says: The Kills combine familiar sentiments and musical grooves into an intimate package.
Album Review: The classic female/male duo The Kills – made up of singer Alison Mosshart and multi-instrumentalist James Hince, much like similar duos The White Stripes, The Ravonettes, Phantogram… maybe, The Carpenters – return after a five year hiatus in strong form on Ash & Ice. In the interim, guitarist Hince lost the use of the middle finger on his left (fret board) hand in an injury with a car door, and had to relearn his main instrument. Musically, The Kills have overcome this obstacle, keeping the emphasis on their smart alt/pop songs, which tend to balance Mosshart's strong vocals and melodic hooks with a solid, if striped back to the essentials, supportive sound track.
While embracing a certain lo-fi/garage approach, dependent often on a drum machine to provide the rhythm track, the duo's songs are designed to benefit from the minimalist arrangements. While at times the electronic drum sounds can be an irritation, like the intro of the disc's opening track, "Doing It to Death" and the set closing "Whirling Eye," much of the time Hince's smart mix of crunchy guitars, bubbling keyboards and the occasional live percussion work to keep the attention on Mosshart's vocals and the songs' more musical sensibilities. If Mosshart's vocals feel familiar, it's worth noting that she sings with Jack White in his side band, The Dead Weather.
Lyrically, The Kills tend toward the vagaries of love relationships – pursued, unrequited, found and lost. While these sentiments tend toward experiences that the average listener can relate to, songs like "Hard Habit to Break" and the repeated line "when I hear your name/it's like a freight train/shake, shake, shaking me/off my tracks," from the song "Days of Why and How," rely on the strong emotional resonance in Mosshart's voice to sell these somewhat familiar themes.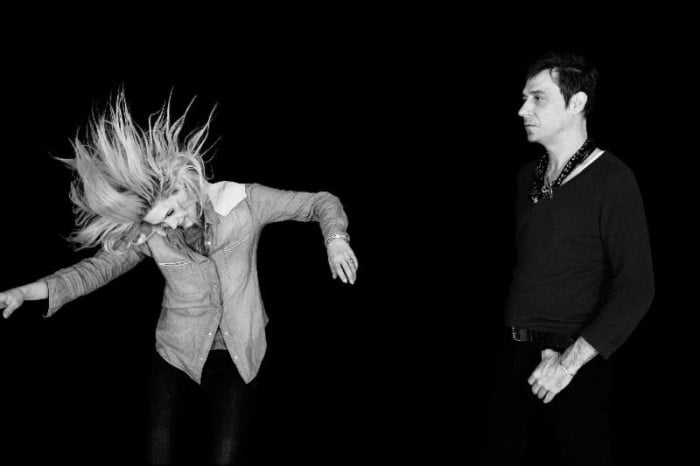 Yet often the combination works in The Kills favor, by moving from the familiar to a unique twist at the song's apex, as in the second track where Hince provides a big swooping guitar hook, and Mosshart sings of her loyalty in love, affirming that she has the "Heart of a Dog." Or when she slides a lethal aside into "Let It Drop," moving from "you give me the shakes, you give me the cold sweats" before suggesting that, "you've given me reasons to turn my teardrops into death threats."
Twice here, The Kills strip their sound all the way down to the barest essentials, the guitar blues of "Hum For Your Buzz" which finds Hince echoing Mosshart's soulful delivery, and "That Love," which is a piano ballad. That last one quietly asserts simply that "it's over now, that love is all f*@#ed up." That strong sense of conviction ultimately works in The Kills favor, combining familiar sentiments and musical grooves into an intimate package that deserves a listen beyond the garage and recording studio.
Key Tracks: "Doing It to Death" / "Siberian Nights" / "Hum Fur Your Buzz"
Artists With Similar Fire: The Dead Weather / The White Stripes / The Ravonettes
The Kills Website
The Kills Facebook
Domino Records
– Reviewed by Brian Q. Newcomb
Latest posts by Brian Q. Newcomb
(see all)