Not for the Masses…Best of August 2016 Playlist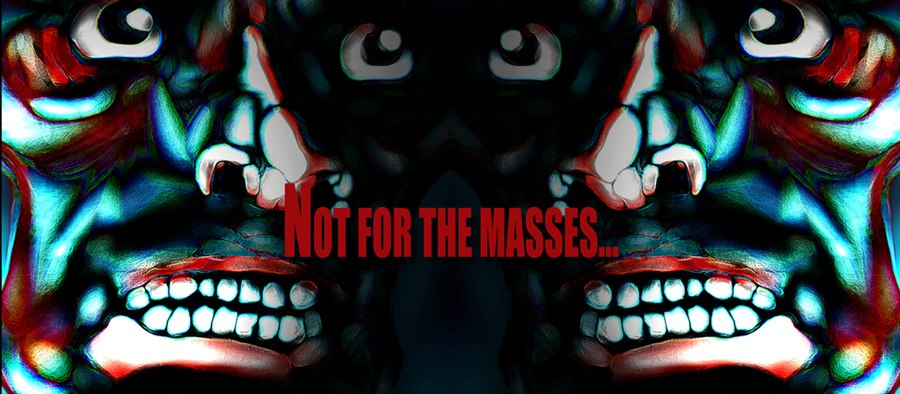 I have been creating these monthly playlists on my Not for the Masses…profile on Soundcloud for some time now and sharing them in various Facebook music-related group pages. This marks the first time my monthly favorites will appear on The Fire Note!
I try to share the newest stuff, but occasionally something catches my ear that came out a few months ago, but I just have to share it. So just because this is the August list, doesn't mean all the featured tracks have been released or shared on Soundcloud this month; they are just songs I heard this month.
Got it? Good. Make sure to read the quick descriptions below the playlist – Let's get started! – by Daniel Taylor
10 Tracks Mined From the Depths of Soundcloud That You Need to Hear

Track 1 –"Sky Chase" by Sleepies: Quirky post-punk rock. Their newest LP is top of my Best of 2016 albums.
Track 2 – "It Before" by Lost Boy?: Ultra-catchy fuzz/power pop. New LP out soon! Available for preorder.
Track 3 – "Burn Barrel" by Spray Paint: Apocalyptic doom punk with catchy beats. Dark stuff but fun.
Track 4 – "Close to the Sun" by Cotton Mather: Cotton is back and it sounds like if The Beatles never quit.
Track 5 – "Bad Boys Die in the Bath" by Christian Fitness: Edgy post rock from creator of Future of the Left.
Track 6 – "Sunrise Alphabet" by Honey Radar: More lo-fi gold from the band that is part GBV and Elephant 6
Track 7 – "Sä Pidät Jäätelöstä" by Joni Ekman: The Finish Eric's Trip. Good and fuzzy.
Track 8 – "Lauren" by Kaz Mirblouk: Some nice fuzzy jangle rock. From his 1015 EP.
Track 9 – "Attention Ritual" by Ex-Cult: Fantastic, blistering hardcore punk stuff. These guys do punk right.
Track 10 – "Rayguns" by The Peep Tempel: Sharp Aussie punk.
Latest posts by Daniel Taylor (see all)