The Avalanches


Wildflower
Astralwerks [2016]


Fire Note Says: Wildflower is another glimpse at the Avalanche's endless summer, as compelling and maddening as it was the first time around.
Album Review: The core experience of The Avalanches is the sense that you're listening to a handful of reasonably talented and supremely stoned guys play around with their thrift store gear and sick record collection.
Their looseness, their self-styled image of looking for fun rather than trying to look cool was way more subversive in 2000 as "Since You Been Gone" buried the backpackers and glowstick set together so they could be born again as one.
But even today, the sheer mess, the depth of ideas and the ground covered feels like a revelation anew. There's no snap. No lockstep. No breathtaking ascent. No gut-wrenching drop. It's just one solid groove after another holding up a bargain bin of melodies bouncing and building off one another, marking time in the endless summer that escaped us yet again.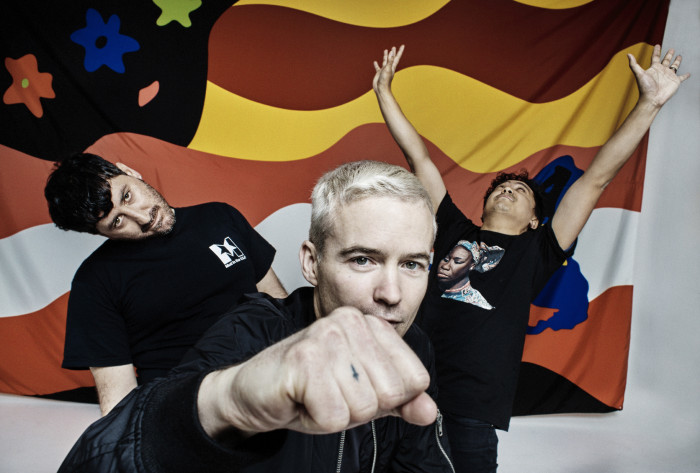 The album, as before, is not a front-to-back triumph. Here, a lot of it sounds like what it is: A handful of start-stop reinventions and errant thoughts cobbled together in an effort to just get something out. For instance, you can see some of the teeth leftover from a more straight-head stoner rap album. The disastrous "Frankie Sinatra," which somehow became not only the set piece of the record's first movement but also its lead single, is a test of your nerves as Danny Brown and MF Doom race each other to the low points of their respective careers. Biz Markie is a better match for the Avalanche's sensibility as he turns in the affable but disposable "Noisy Eater. "
As the album comes in for an easy landing with more templated material, you'll be compelled to make a judgment on whether or not the Avalanches found a footing equal to their original material or any significant shuffle forward. The choice is a trap, and as you wave bye to the boys behind the decks for what will surely be another decade or two, you'll be forced to concede that the endless summer is a nice place to visit, but you probably couldn't handle living there.
Key Tracks: "Because I'm Me" / "If I Was a Folkstar" / "Saturday Night Out"
Artists With Similar Fire: Caribou / Sunny Day in Glasgow / Kid Cudi

The Avalanches Website
The Avalanches Facebook
Astralwerks
– Reviewed by Neil Barbour
Latest posts by Neil Barbour
(see all)