Dinosaur Jr.


Give A Glimpse Of What Yer Not
Jagjaguwar [2016]


Fire Note Says: Dino returns with an album full of face-melters and kickass blasters!
Album Review: J Mascis, Lou Barlow, and Murph, collectively known as Dinosaur Jr (you knew that already, and if you didn't what the hell is wrong with you), are back with a great new album (this shouldn't surprise you), their first in four years, Give A Glimpse Of What Yer Not. Give A Glimpse Of What Yer Not is their fourth album since Barlow and Murph rejoined the band in 2005. Each of the previous three records, Beyond (2007), Farm (2009), and I Bet On Sky (2012), were pretty great with most fans seeming to be split on either Farm or Beyond being the best of the bunch. I'm in the Beyond camp myself, that record just has that little something extra that you can't quite describe that puts it on top for me, and together with You're Living All Over Me (1987) and Green Mind (1991) forms the holy trinity of Dinosaur Jr albums for me. I'm here to tell you that this new record might be destined to knock one of those three out of the top spot, and If I'm being completely honest…it might be You're Living All Over Me, crazy talk, I know, but that's how good this new record is.
Give A Glimpse Of What Yer Not, starts off white hot right out of the gate. "Goin Down" is a classic Dino barn burner, smoking riff, throbbing bass, thunderous drums, only one band sounds like this. The fact that the song is super catchy is the icing on the cake, and J's kick ass lead that dive bombs in with about 1:20 left will melt the icing on that cake, your face, and anything else in the general vicinity. It's no big shocker that this album has J's scorching leads all over it, I'm not even going to bother pointing them all out they are everywhere, you'll hear them and you will nod your head in approval. What I would really like to rave about are Barlow and Murph. Murph's drumming is top notch, his fills are incredible, he and Barlow are really locked in on this one, and this might be the best rhythm section currently in rock. Speaking of Barlow, his two songs, "Love Is…" and "Left/Right" just might be the best songs on the record, or perhaps it's because they provide a perfect counterbalance to the 9 Mascis songs on the album.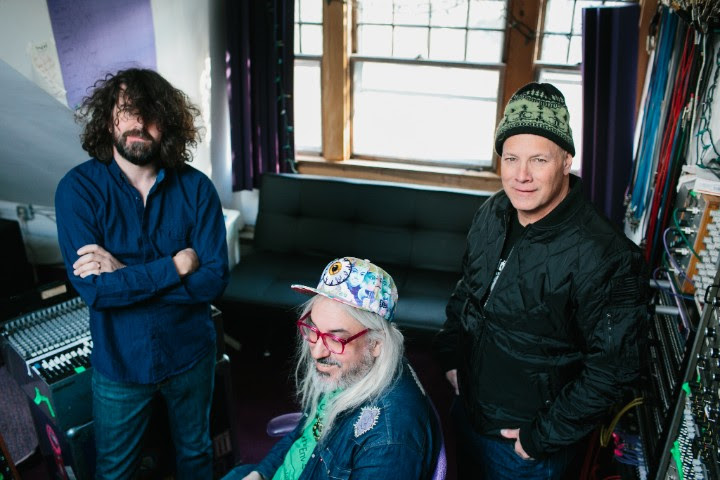 At this point, the reunited classic Dinosaur Jr lineup has now recorded more albums than they did on their first go round. I don't think any of us ever saw this coming when they announced they were reforming over a decade ago. They band that could only keep it together for a few short years originally has now held it together for over a decade. Let's hope they keep going, because this is one of the great rock bands of all time, and this is one of their finest moments.

Key Tracks: "Goin Down" / "Left/Right" / "Good To Know"
Artists With Similar Fire: Milk Music / Connections / Yuck
Dinosaur Jr. Website
Dinosaur Jr. Facebook
Jagjaguwar
– Reviewed by Kevin Poindexter
Latest posts by Kevin Poindexter
(see all)