Mock Orange


Put The Kid On The Sleepy Horse
Topshelf Records [2016]


Fire Note Says: Mock Orange just might be the best band you're not listening to right now.
Album Review: Evansville, Indiana is not generally considered fertile ground for music elitists (such as myself) but Mock Orange couldn't have come from anywhere else. An industrial city in the Midwest, yet it's position on the Ohio River adjacent to Kentucky has always given the place a southern vibe. The fact that the old Dixie Highway runs through it only exacerbated this in the twentieth century. Now with a full-blown economic revival in "Kentuckiana", Evansville is a true microcosm of America – vibrant but really messy. Much the same can be made of Mock Orange. Their revival took the shape of jettisoning the pop punk of their earlier records and reinventing themselves as an indie band – one whose members were more in love with Pavement and Flaming Lips than say Knapsack and Piebald. The first indication of this transformation was the 2002 EP so cleverly titled First EP. The deal was sealed with the beautiful J Robbins-produced LP Mind Is Not Brain. It was the next two albums that got me hooked – Captain Love from 2008 and, especially, Disguised As Ghosts from 2011. That last record I ranked the #3 album of the year (behind only Girls and Fucked Up, if you must know) and has had me on the edge of my seat for five long years waiting for a follow-up. So yes, I admit to being a bit obsessed by this terrific band but the real question is: have they delivered the goods or did Put The Kid On The Sleepy Horse disappoint? As you can tell by the score I'm giving it this record is another gem. It is also the first Mock Orange album to be released by Topshelf and this is appropriate as that label has been really good at taking bands in their middle age (Braid, Boys Life) and allowing them to prosper.
A big reason for the long delay between records was the disaster of a hard drive crashing and the entire album was (almost) lost. This being the band's first self-produced effort since 1997 I'm guessing they learned a valuable lesson about backing up data as it would have been a tragic loss had they not hired a team of retrieval experts to save the day. And thank God they were successful as Sleepy Horse continues the winning streak they have been riding. From the Guided By Voices-like opening track "I'm Leaving" to the final song, the Built To Spill-esque "Tell Me Your Story", Mock Orange has provided us all with a reminder (much like Car Seat Headrest has just done) of just how powerful guitar-based Indie Rock can be in the right hands. Yes, Ryan Grisham does sound a bit like Isaac Brock and Joe Asher does his best Doug Martsch/J Mascis guitar impressions but they are merely reference points. Neither Modest Mouse nor Built To Spill is currently writing anything on this level. And whereas many a lesser band have gone all mellow and acoustic after two decades in the game there is no giving in to any of that. Sleepy Horse is Mock Orange at their most unhinged. The quirky rhythms and keen ear for melody are still in place but if Disguised As Ghosts hinted at Americana then this one is a distillation of everything they've done up to Captain Love – a little emo, a little indie and a whole lot of hooks.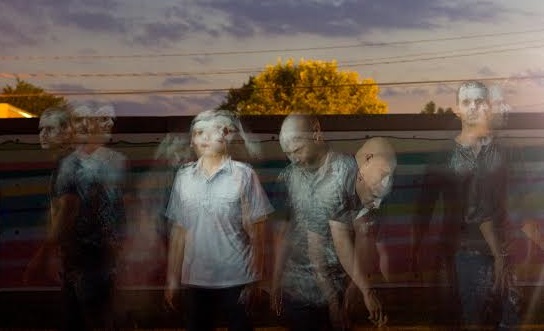 The one fault I can find with this offering is that compared with previous efforts, the songs here reveal themselves much more slowly. And often the best parts are hidden on the tail ends of songs. Take "Window" for example. It's a scuzzy, sludge-fest full of distortion for its first 75% and then the most beautiful vocal melody shines through from out of nowhere. Or "Too Good Your Dreams Don't Come True" which casts off the shoegaze long enough for a truly inventive guitar phrase to take flight. Then there's "Intake" with a coda ripped right from Local Native's playbook. And I haven't even mentioned "Nine Times"…perhaps the best song Mock Orange has ever written.
This is a band some readers may remember from their earlier incarnation and will be shocked to discover that a) they are still around and b) they have evolved into a totally different thing. Topshelf is the perfect home for them and who knows? Maybe after all the setbacks and near misses the time is right for them to finally get the attention they so deserve. Then again, probably not. And if that is indeed the case at least they have a sizable following in Japan. That might have to suffice.
Key Tracks: "I'm Leaving" / "Intake" / "Nine Times"
Artists With Similar Fire: Modest Mouse / Dinosaur Jr. / Built To Spill

Mock Orange Website
Mock Orange Facebook
Topshelf Records
-Reviewed by Scot Lade
Latest posts by Scot Lade
(see all)