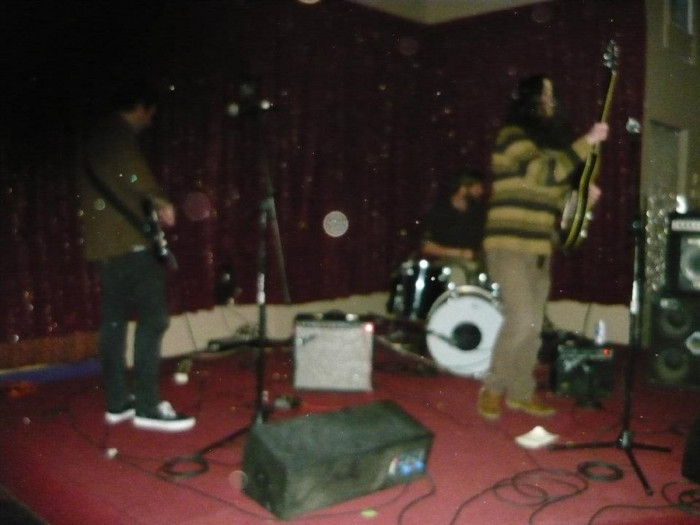 It should be no surprise how much we love our lo-fi rock around here so Honey Radar's new track, "Fort Wayne Mermaids," is a perfect match. The guitar riff, the laid back behind the scenes slightly muffled vocals, the ending sample voice overlay, the two minute running time and most certainly the satisfied feeling you have after spinning the song will make you an instant Honey Radar fan!
The Friday Fire Track today is off the band's new album, Black Cartoon, which is due out May 20th via What's Your Rupture?. You may have seen our 7-Inch feature of the group's Giraffe EP back in February, but we have been tracking the group for some time, as their Bandcamp catalog goes back to 2008. Basically, if you are into lo-fi and have not heard of Honey Radar yet – consider yourself formally introduced today and enjoy!

Honey Radar Website
Honey Radar Facebook
What's Your Rupture?
Latest posts by Christopher Anthony
(see all)