Field Music


Commontime
Memphis Industries [2016]


Fire Note Says: The brothers Brewis give in to their funkier inclinations.
Album Review: If prog-pop is indeed a thing, then Sunderland, England's Field Music is the current flag bearer. It is a mantle once proudly held by the likes of XTC, Tears For Fears and Cardiacs – even if they would never admit to such. After being nominated for the Mercury Prize in 2012 for their last album, Plumb, and brother David's recurring side project, School Of Language, releasing a very solid LP in 2014, expectations were quite high for Field Music's fifth proper full-length. They do not disappoint. It is a slightly different take for them this time around. The squiggly, prog-inflected pop has been sanded down and a fresh coat of funkiness has been applied. This is not, however, the crazed dance music Of Montreal once played around with, nor is it some lame attempt at "going American." Concise beats and sanguine instrumentation keep Commontime squarely within their wheelhouse without pandering to the modern EDM-loving music consumer.
"The Noisy Days Are Over" is the perfect lead-off track as it makes the album's intentions clear from jump street. It's crowded with rhythm in a "Blurred Lines" kind of way. The vocals hook is memorable and then there's that sax solo which brings to mind Bowie in the eighties. The next track continues the trend towards dancefloor acceptability. It's more of a mid-tempo tune that almost works – up until the falsetto singing. The preoccupation with rhythm continues on "But Not For You" which could be an old Todd Rundgren song reinvented. The Philadelphia soul that runs through the song is helped along by vibrant production that keeps the sound bright even as it lags in originality. "I'm Glad" brings the boys back to more familiar territory – herky jerky pop with lots of counter point accenting the band's inherent weirdness.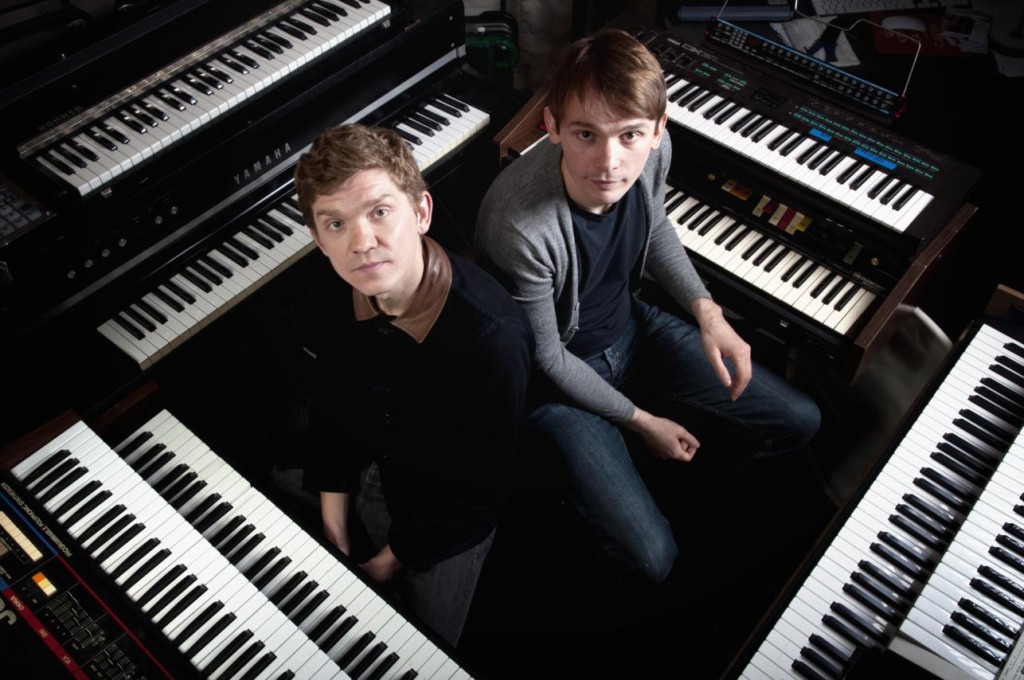 Things proceed apace until the album highlight: "Trouble At The Lights." This is where Field Music's prog heart reveals itself. Although their brand of progressive rock has always been more ELO than ELP it must be said that the first time I ever heard this band it was the great Gentle Giant that I detected. Peter and David Brewis are certainly at their best when doing things outside of the norm. Too often Commontime (as the name implies) is just that – common. They excel in the strange places that pop rarely dares to tread. Alas, as soon as that terrific song is done they retreat into the soft rock of "They Want You To Remember" and again Rundgren is an obvious template. Things stall until the last two songs which are actually pretty great. The better of the two is the closer "Stay Awake." It takes some liberties with time signatures and pushes the envelope with some interesting chord progressions and an unexpected structure. These are things I really need from Field Music.
So it's not exactly a sell-out. But it's far from their best work (my favorite from them is 2007's stellar Tones On Town). Maybe they're growing up and this is the sound of a mature Field Music. Even so, it's important to remember that Peter once played drums with fellow Sunderlanders The Futureheads. There's still some of that jittery, early aughts indie trapped inside their DNA. It's just becoming harder to hear it straight away. And that's a pity. That's what I fell in love with in the first place.
Key Tracks: "The Noisy Days Are Over" / "Trouble At The Lights" / "Stay Awake"
Artists With Similar Fire: The Futureheads / Dutch Uncle / Maximo Park

Field Music Website
Field Music Facebook
Memphis Industries
-Reviewed by Scot Lade
Latest posts by Scot Lade
(see all)