Nada Surf


You Know Who You Are
Barsuk Records [2016]


Fire Note Says: Nada Surf walk a familiar path that will have you singing along in no time.
Album Review: Nada Surf are back with their first batch of new tunes since 2012's The Stars Are Indifferent To Astronomy. You Know Who You Are is the group's eighth LP and fifth with Barsuk Records but marks a first as an official quartet with the core unit – singer/ songwriter/guitarist Matthew Caws, bassist Daniel Lorca and drummer Ira Elliot – joined now by the super talented guitarist Doug Gillard (Guided By Voices, Death of Samantha, Cobra Verde).
The album is a very smooth ride into their world today as it has a little less punch than Stars but sounds and feels comfortable like your favorite shirt. In fact, Caws vocals are never a disappointment and throughout You Know Who You Are his singing is flawless. The other staple for Nada Surf is their skill at memorable harmonies which you can double check that box here as Dan Wilson (Semisonic) and Ken Stringfellow (The Posies) are added to the background vocal mix.
With age, comes wisdom and to no surprise song topics include loss, vanquishing time and the preciousness of life itself. It sometimes can be every veteran bands downfall but Nada Surf handle it gracefully with some pure power pop that easily still sounds relevant today.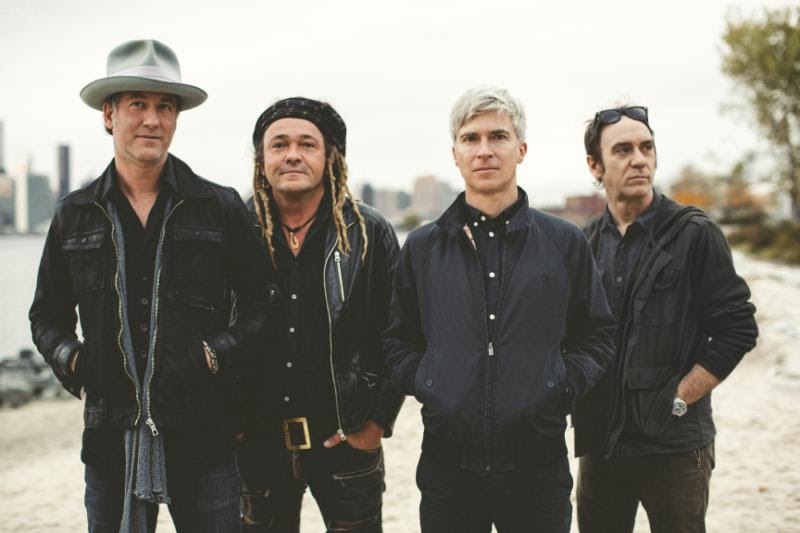 Doug Gillard played guitar on Stars but now his permanent extra muscle is a great finalized edition for Nada Surf. Both vocally and musically, Gillard has a big impact on the final results here. Caws puts his best emotional footprint forward on the album with his vocal inflections like on "Friend Hospital" he sings "so much better that we're not together / 'cause I will not lose you / or be the blues to you," that just leaves you pondering events circling in your own life while getting lost in his.
You Know Who You Are only has one problem and that is that Nada Surf sound almost too familiar here. The record has several bursting moments like the intro to "New Bird" and the angular driving sections of the just over two-minute title track but overall the territory is very well walked for the group. This is great for fans but it won't attract much new traffic. As a fan, I do think the opening song, "Cold To See Clear," follows a Nada Surf formula that is hard to replicate and is ultra-catchy. It is a song I can hear over and over, much like "See The Bones" which opened their 2008 record Lucky. Honestly, Nada Surf haven't changed much over the last four years. That may be a sticking point for some but if you are looking for quality indie power pop – this band still delivers the goods over and over!
Key Tracks: "Cold To See Clear" / "Rushing" / "You Know Who You Are"
Artists With Similar Fire: Sloan / Teenage Fanclub / Big Star

Nada Surf Website
Nada Surf Facebook
Barsuk Records
-Reviewed by Christopher Anthony
Latest posts by Christopher Anthony
(see all)