The Gloaming


2
Brassland Records [2016]


Fire Note Says: Take a moment to sit still and enjoy The Gloaming.
Album Review: The Gloaming makes beautiful traditional Irish music. I am not Irish, Irish American, nor well-versed in Irish music so I won't pretend to try to fit The Gloaming into some kind of genre-specific context. What I can tell you is that both of The Gloaming's albums (1 and 2) are quiet and powerful and have served to calm my nerves on several occasions.
Who is (are?) The Gloaming? It is a supergroup of musicians consisting of Martin Hayes, Iarla Ó Lionáird, Caoimhín Ó Raghallaigh, Dennis Cahill, and Thomas Bartlett (aka Doveman); they all have backgrounds in Irish music. Interestingly enough Doveman also produced this album as well as the most recent LP's from Sufjan Stevens and Glen Hansard. That is quite the pedigree. Bartlett's focus on mood and depth make the on-paper-concept of the Gloaming more robust than words can do justice.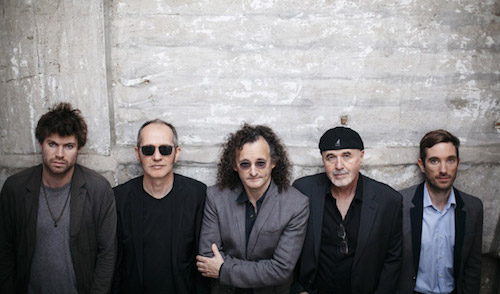 The experience and professionalism of these musicians shines throughout the album. At times the lyrics are sung in Irish, or Gaelic, and at times in English. Some songs have no lyrics at all. Instrumentation commonly heard includes fiddle, guitar, and piano. There are intense, upbeat tunes and there are more bittersweet songs (the fiddle and bittersweet go together like peanut butter and jelly). I was drawn towards the more playful tracks, like "The Bouley House," but each song contains a moment that captures a distinct emotion.
I haven't listened to a band like The Gloaming before and I don't see myself delving into the world of traditional Irish music. That being said I do know that this music is emotionally evocative in a powerful way. We could all benefit from taking a moment to slow down during the day and appreciate the beauty of the world around us. The Gloaming provide those affirming moments that help us navigate the tough times. If you're looking for something different to listen to, The Gloaming are worth a shot.
Key Tracks: "The Hare" / "Fáinleog (Wanderer)" / "The Booley House"
Artists With Similar Fire: The Chieftains / Keith Jarrett / Sigur Ros

The Gloaming Website
The Gloaming Facebook
Brassland Records
-Reviewed by Matthew Heiner
Latest posts by Matthew Heiner
(see all)