Animal Collective


Painting With
Domino Records [2016]


Fire Note Says: Animal Collective will get you moving on the friendly Painting With.
Album Review: I have not ever heard a bad Animal Collective record. In my opinion, the group always possesses the tools to put out an album of the year as Merriweather Post Pavilion [2009] was really close. As Animal Collective ages, and now has released their 10th long player, there does seem to be one hiccup in the formula and that is that there is a formula.
For as creative as this collective can be Painting With feels slightly mechanical overall. The expectation and bar have always been set so high that a move into a Devo like vibe seems normal for this group. A new group of listeners would be all over Painting With but for greedy Animal Collective fans we want brilliance. This record is not going to push that limit or get that praise but I will tell you that the album is an enjoyable listen.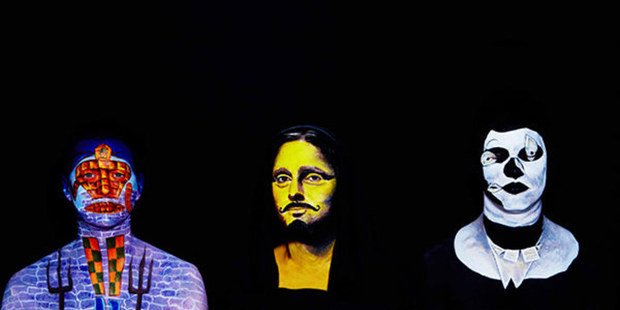 "FloiDada" is not only the lead track and single but it is one of the catchiest radio friendly songs the band has ever released. It gives Painting With a big boost from the beginning and also spotlights the direction. The record is full of vocal interplay that has multiple effects in play. In fact, "Hocus Pocus" reminds me of the 1983 Yes hit "Leave It," with its up and down stair step harmonized vocal that drives the track. This more upbeat and playful side of the band is a consistent on Painting With.
Fans should enjoy this record as it has a precision sound and plenty of pieces to hear again as Animal Collective is a master manipulator of sounds. On the later track, "Golden Gal" the band shines bright as it reduces some of the tricks and focuses on a more in-person type of vocal that really works. It will be interesting where Animal Collective goes from here because they have accomplished a great deal over the last 16 years that includes successful side projects. They have reached a stage where they need no introduction and even though Painting With is not a candidate for album of the year – it is a solid representation of a group that once again shows no boundaries- and that is always good for fans!
Key Tracks: "FloriDada" / "The Burglars" / "Golden Gal"
Artists With Similar Fire: Grizzly Bear / Self / Yes

Animal Collective Website
Animal Collective Facebook
Domino Records
– Reviewed by Thomas Wilde
Latest posts by Thomas Wilde
(see all)