Freakwater


Scheherazade
Bloodshot Records [2016]


Fire Note Says: Freakwater return with another folk drenched record for your soul.
Album Review: 10 years is a long time between albums, so Scheherazade is a true welcome back to the simple folky rooted songs from Catherine Ann Irwin and Janet Beveridge Bean of Freakwater. For some, this reunion is something special as their 1995 record, Old Paint, is always an album you may hear listed as helping put the 90's alt-country genre on the map.
Make no mistake, Freakwater can still deliver some very dark Appalachian music that shakes the soul – but that is what you want. This is an album for your woes, your heartbreak and your desperation. The weathered duel vocals throughout Scheherazade that plead lines like "and deliver us mercy until dawn" in "Falls Of Sleep," will hold your ear on every word. In other parts, like during "Number One With A Bullet" the vocals switch off and mirror all in the same breath where it sounds like Irwin and Bean are in different rooms but completely connected.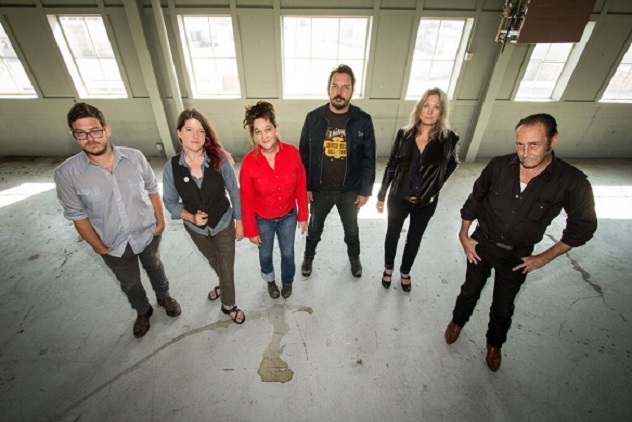 I actually think that Scheherazade is slightly more upbeat in parts with the electric guitar compared to earlier albums which I also think gives Freakwater a current sound for the genre. Look no further than the foot tapping first single, "The Asp and the Albatross" for proof. With that said, Freakwater's music has always been completely timeless and Scheherazade is no different. If you were a fan of Freakwater in the past, you will be thrilled with this record. For new listeners, it is about the little things and quality that Freakwater bring to the table. Listen close – all the feelings are included right inside the notes.
Key Tracks: "The Asp and the Albatross" / "Falls Of Sleep" / "Number One With A Bullet"
Artists With Similar Fire: Lucinda Williams / Bonnie "Prince" Billy / Emmylou Harris

Freakwater Website
Freakwater Facebook
Bloodshot Records
– Reviewed by Christopher Anthony
Latest posts by Christopher Anthony
(see all)