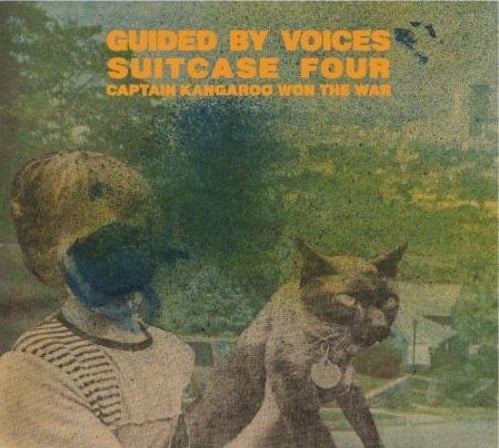 Welcome to the fourth and final installment premiere from Suitcase Four here at The Fire Note. All of the tracks have been fun but I think we have saved the best premiere for last.
From the critically hailed Alien Lanes (1995), "Motor Away" is one the most recognizable songs from the GBV library and always a highlight when preformed live. Today's premiere track from Suitcase 4 is a very early version of the song by the fictitious band Broken Heart Discoteque.
This more stripped down version is just over a minute long compared to the final cut which goes over the two minute mark. What I liked hearing here were how the lyrics evolved from Suitcase to Alien Lanes. You also will only hear the first verse but a very familiar, "Come on" and "Speed on" conclude this excellent condensed version. Make sure to listen for the differences, as the final lyrics are below.
"When you motor away beyond the once-red lips
When you free yourself from the chance of a lifetime
You can be anyone they told you to
You can belittle every little voice that told you so
And then the time will come when you add up the numbers
And then the time will come when you motor away
Oh, why don't you just drive away?"
Suitcase 4 officially hits the streets next Friday November 20th. I believe they may already be shipping so get your order in now before the limited copies run out over at Rockathon HERE. Thanks again to the GBV, Robert Pollard, and Rockathon braintrust for allowing TFN to run these special premieres. Enjoy the track and Suitcase 4!

Latest posts by Christopher Anthony
(see all)