together PANGEA


The Phage EP
Burger Records [2015]


Fire Note Says: Santa Clarita's finest offer up six songs to make your day a little better.
Album Review: When this hit my in-box I must admit that I was somewhat dismayed. Twenty months after their third LP, the terrific Badillac, I was disappointed that all I got was a measly six song EP. I know they've been touring almost non-stop but c'mon man! I wanted more. My depair quickly turned to elasion once I realized that Tommy Stinson of The Replacements produced this little gem. And my spirits were lifted even further as I played the damn thing. All six tracks are dynamite.
The progress together PANGEA made on Badillac continues here even though they are back on the Burger imprint. The scuzzy cassette and 7″ origins of this band are clearly in the rear view mirror as this is as precise as it is intense. Right from the onset with opener "Looked In Too" the hooks come at you fast and furious with a psuedo-surf guitar riff and killer refrain. Singer William Keegan still sounds as bratty as ever but with a refined ear for melody. There's no wasted notes or beats. This thing slays. Next up, "If You're Scared" boasts a huge wall of sound that comes down during the verses a la Nirvana circa Bleach. The rhythm section of Danny Bengston on bass and drummer Erik Jimenez is tight and purposeful. The arrangements display a clever ability to bend punk's venom with some good old fashioned 90's alternative. One of the best things about together PANGEA's recent output is their diversity of influences manifesting themselves in interesting ways. "Blue Mirror" shows a band as aware of Neil Young as The Clash.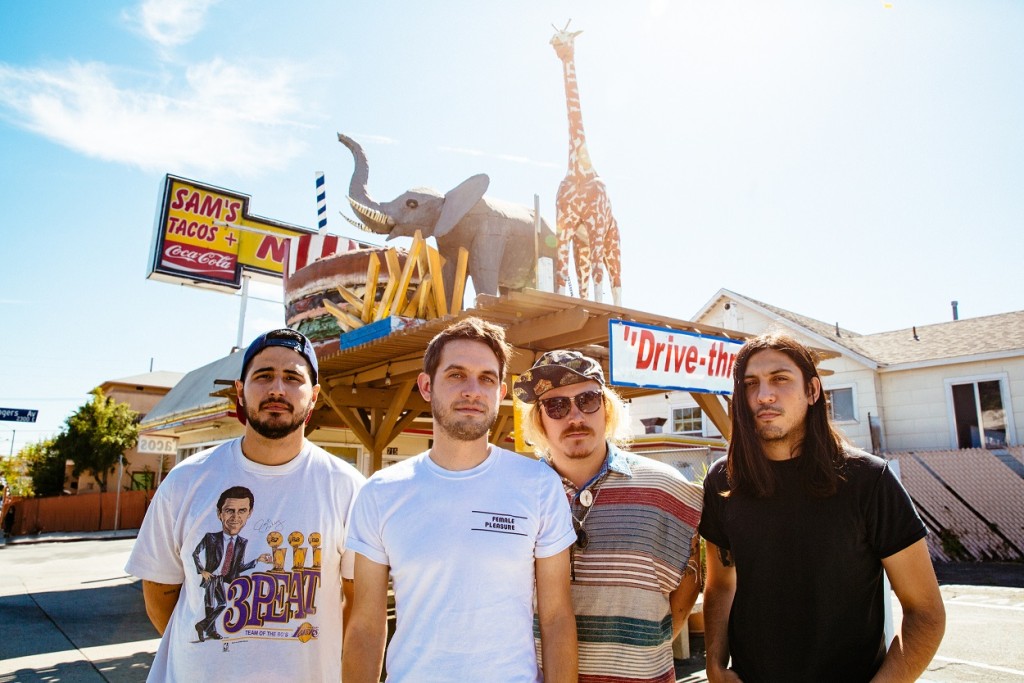 My favorite song here is the rave up "Awful." I think he's singing "I'm retarded" in the chorus and the lack of political correctness is as refreshing as it is startling. The way they cram so many ideas into 2:25 separates them from their contemporaries. The EP ends with "She's A Queen" and it's a perfect closer – a slower tempo allows Stinson space to add quiet ambience to the band's ever-growing sonic pallet and proves that the marriage was a stroke of genius.
Though there's barely twenty minutes of music here it's all good and really worth your time. These songs bring a smile to my face. Badillac made my Top Ten list for 2014 and The Phage EP is ample evidence that that was no fluke – this is a band to be reckoned with. Here's hoping Stinson returns to produce their next full length. He obviously gets what this band is trying to do. It's really not that different from what his band was able to accomplish back in the day: use punk rock to explore musical and emotional territory without having to say you're sorry. And have fun doing it.
Key Tracks: "Looked In Too" / "If You're Scared" / "Awful"
Artists With Similar Fire: Ty Segall / Fidlar / Parquet Courts

together PANGEA Website
together PANGEA Facebook
Burger Records
-Reviewed by Scot Lade
Latest posts by Scot Lade
(see all)