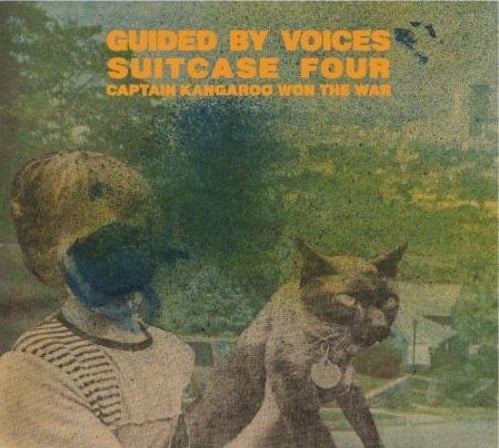 Welcome to the third installment premiere from Suitcase Four here at The Fire Note. We rocked you on week one with "Deaf Dumb And Blind Girl", and slowed things down last week on "Lockets Of The Empress," so for week 3 it only seemed natural to crank the amps back up with "Third Grade Aviator" by the fictitious The Strike Outs.
"Third Grade Aviator" is another new track specifically recorded for Suitcase 4 with Nick Mitchell. It is a tight unrehearsed rocker that will instantly have you hitting the repeat button.
The song is absolutely great but what happens after the music concludes makes "Third Grade Aviator" a highlighted track. As the song ends, Mitchell sort of misses the final drum beat. So now, dial up your volume because in response to the little flub, Pollard exclaims "That's Suitcase Baby!" All we can say to that is – "Yes it is!"

I know Suitcase 4 stock is limited so don't delay getting your pre-order in at Rockathon HERE. Stay ready for the final premiere installment next Friday – we saved the best for last!
Latest posts by Christopher Anthony
(see all)