Drive-By Truckers


It's Great To Be Alive!
ATO Records [2015]


Fire Note Says: Southern storytellers weave their ultimate tale on epic 35 song triple live album!
Album Review: A convincing argument could be made that the Drive-By Truckers are the best American rock band of the past 15 years or so. DBT seems to be a band you either "get" or you don't, and if you don't you're a damn fool. Their run of albums from 1998's Gangstabilly to 2004's The Dirty South is pretty much untouchable. Things dropped off a bit with 2006's A Blessing and A Curse (though it's still a fine album), before picking back up with another solid run of four albums in the second half of their career. Sure there has been a fair share of turmoil and lineup changes in the band, most notably the departure of Jason Isbell, but the core center of the band, Patterson Hood, Mike Cooley, and Brad Morgan, has remained intact since the late 90's. While the band was racking up accolades for their albums (and rightfully so), it was a given amongst their growing and devoted fanbase that to really understand the band, you had to experience The Rock Show live. They became known for their epic sets, which much like a Guided By Voices show, became a giant party. The audience became one with the band and vice versa. There was (and still is) a give and take between the audience and the band, and on any given night, together they could experience something special, something truly communal, that very few bands and their audience ever really get to experience.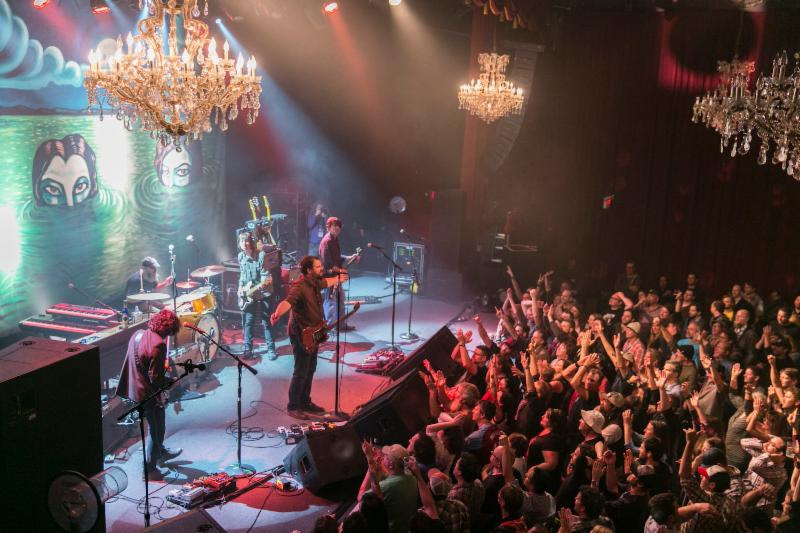 It's Great To Be Alive, the new triple CD 35 song live set from the band, attempts to capture that magic, and man, they sure do come close. Let's face it, the live album genre in general is dying a slow death and has been for a long time, but when a band takes the time, and puts the effort and care into curating something as wonderful as this, it makes you remember why you loved Kiss Alive, why you loved Get Your Ya-Yas Out, and why you love going to rock shows PERIOD. Culled from a three night stand in San Francisco in November of 2014, these 35 songs sound like your dream DBT show come to life. It might not be the perfect setlist, it might be missing some of your favorite songs, but hot damn, do the songs from English Oceans sound great on this, as do the tracks from A Blessing and a Curse, and even Go-Go Boots, albums that I don't listen to much anymore, yet, I was surprised not only at how well I remembered them, but how great they sound up against the acknowledged classics. I never would have guessed from just looking at the tracklist that "Mercy Buckets" could hold it's own against "Marry Me" or "Tornadoes", but it sure does. It's time to go back and personally re-evaluate some of these later records…
From the ferocious leadoff of "Lookout Mountain" to the epic set closing "Grand Canyon", there's not a bum track to be found. As an avid music collector, space on my iPod is always at a premium, albums are getting rotated in and out, and it's always a tough call to let things go. Up until today, I had every Drive-By Truckers album on my iPod….I just deleted every single one of them and now only have It's Great To Be Alive! on there, it's that good. Not only is it the best live record to come down the pike in a long time, it's also a perfect career retrospective for the band, AND it also perfectly captures the live experience of the Rock Show. For a band of southern storytellers, they might have finally just told their ultimate tale. It doesn't get any better than this!

Key Tracks: "Lookout Mountain" / "Zip City" / "Gravity's Gone"
Artists With Similar Fire: Guided By Voices / Lucero / Slobberbone
Drive-By Truckers Website
Drive-By Truckers Facebook
ATO Records
– Reviewed by Kevin Poindexter
Latest posts by Kevin Poindexter
(see all)