Coheed And Cambria


The Color Before The Sun
300 Entertainment [2015]


Fire Note Says: Eighth album proves Coheed have a few more small wonders left in the tank.
Album Review: "No conceptual framework, no galaxy of characters, no seven-minute epics." the presser promises. Still, a handful of tracks soundly best six minutes and only two clock in under four. But point taken: This is not the continuing adventures of Coheed and Cambria's titular characters.
Coheed, the band, has managed a few fitful miracles in that catalog of skittering mall punk dressed up as prog. Maybe that sounds like a bit of a back-handed compliment. Fact is, they're at turns a better Thin Lizzy than Hold Steady and a better Screeching Weasel than Blink. Oh, yeah, AND they somehow find the time to be a decent Rush knockoff. What have you done with your life?
The Color Before the Sun, their eighth studio album, proves that maybe they might have a few more small wonders left in them before they wind down. A lot of the fun, as ever, is in Claudio Sanchez' delivery: splitting up syllables, slipping into new voices and skipping over octaves. The guy's a game manager and a gunslinger, and even when his range of songwriting fails him, you'll likely stick around to see where he's going with all this.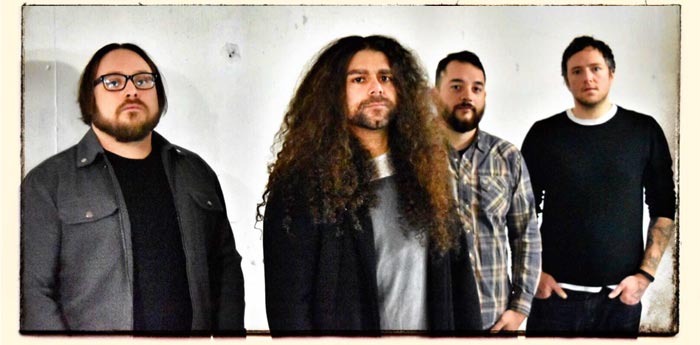 And maybe that's where the lack of a story arch comes into play. Though a garbled mess of names and concepts, though a bit shrill, the "frameworks" gave Sanchez a reason to get worked up, giving his showmanship a grand stage. Here, a song about the anxieties of new fatherhood comes off as well-intentioned but maybe a bit perfunctory. A few tortured love songs can't seem to string two complete thoughts together.
All that is to say that without the escapism, Sanchez seems to have fewer reasons to really go for it, and when he does, his mind is somewhere else. At 37, you'd think he'd have a bit more to give of life experience, and maybe he does. But this is just another decade of solid songs rather than the story behind the story. Thank Godder Damm for minor miracles?
Key Tracks: "Atlas" / "Here to Mars" / You Got Spirit, Kid"
Artists With Similar Fire: Thrice / Thirty Seconds to Mars / .38 Special

Coheed And Cambria Website
Coheed And Cambria Facebook
300 Entertainment
– Reviewed by Neil Barbour
Latest posts by Neil Barbour
(see all)