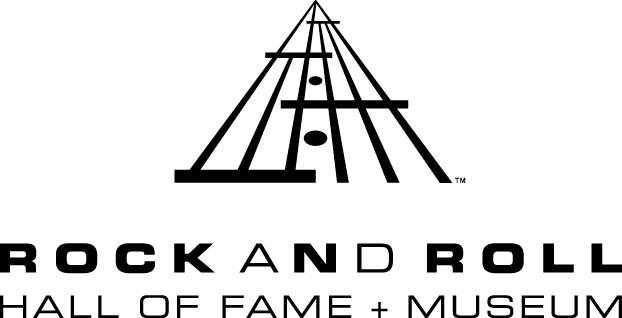 The nominations are in and once again fans get to sneer at the absurdity of the whole thing and wag their fingers while citing who's been snubbed and/or why R&B and Rap artists are considered in the first place. The list of deserving bands yet to be inducted is large and often head-scratching. Some lack commercial success but were clearly influential (Kraftwerk, XTC, Pixies) while other snubs have had massive successes but little critical acclaim (Journey, Todd Rundgren, Judas Priest).
This year's nominees can address a couple of the most egregious oversights but the smart money is on Janet Jackson, NWA and Chaka Khan getting in. Fans get to vote for their top five picks but the last few years an average of eight artists were inducted. So in a perfect world, we at The Fire Note would get the final say and the below six nominees would find themselves members of the elite musicians enshrined in downtown Cleveland.
Yes
It should be obvious to our regular readers that we've got a soft spot for these British rockers. They almost single-handedly brought progressive rock to the mainstream with hit singles, sold-out tours and a string of classic albums that included such touchstones as The Yes Album, Fragile and Close To The Edge. But where many of their contemporaries called it quits once punk and disco changed the musical landscape, Yes reinvented themselves in the eighties and even got their only #1 hit "Owner Of A Lonely Heart." Although the victims of continuous line-up changes, bass player Chris Squire had been there from the start. His untimely death earlier this year makes Yes a sentimental favorite to join Pink Floyd, Genesis and Rush as the only Prog Bands in the Hall.
The Smiths
Although they were only together for five short years the influence of this Manchester four piece can still be heard today. All four of their proper full-lengths were absolute perfection but they were, in fact, an even more effective "singles" act. Morrissey may be the most controversial figure of his time yet his angelic voice matched Johnny Marr's guitar stylings so brilliantly that an endless stream of bands have attempted to recreate their magic formula but to no avail. The Smiths were one of a kind and even though they broke up almost thirty years ago their music still sounds as fresh and vibrant as it did in the eighties. Due to their lack of longevity they may be a long shot but they are no less deserving.
Cheap Trick
This Rockford, Illinois quartet is the living embodiment of power pop in all its glory. There may be some who wish Big Star would get in first but they never really rose above cult status. Meanwhile Cheap Trick found an audience in Japan before they hit it big in the US. Their live shows have always been high energy and the charismatic personas of Rick Nielsen, Robin Zander and Bun E. Carlos translated extremely well with Americans growing tired of Kiss. All of their early LP's are highly recommended but perhaps the highest praise is that Dinosaur Jr. once played the entire debut album live – to a very confused crowd. Live At Budokan will forever be considered one of the greatest live albums ever and it is, not coincidentally, their most successful records, peaking at #4 on the Billboard album charts in 1979.
The Cars
New wave wasn't even a thing yet when these Bostonians released their stunning debut album in 1978. There was absolutely nothing out there that sounded like them. That album may, in retrospect, be viewed as the first album of the 80's. The follow-up, Candy-O, was even better. Yeah, Ocasek became more and more dictatorial and the music began suffering as a result but the hits kept coming. By the time they released Heartbeat City in 1984 they were one of the biggest selling groups in the world. They also had a secret weapon: Elliot Easton might be the most underrated guitar player ever. Ohio native Benjamin Orr sadly left us in 2000 and although Ocasek got the press, it was Orr's golden voice that propelled The Cars to astronomical heights – musically and commercially.
Deep Purple
Why these guys aren't already in is a mystery but, much like fellow Brits Yes, the frequent line-up changes certainly doesn't help. It is also true that after 1972 they became pretty irrelevant in the US although their status in Europe never waned. Combining hard rock, heavy metal and progressive rock Deep Purple has one of the most recognizable sounds in all of music. It is the second version (or Mark II) that achieved the highest degree of success. Richie Blackmore on guitar, Jon Lord on keys, Ian Gillan on vocals, Roger Glover on bass and Ian Paice on drums recorded such all-time greats as "Space Truckin", "Highway Star", "Woman From Tokyo" and, of course "Smoke On The Water." That last one alone should be enough to insure they get inducted.
Nine Inch Nails
Much like The Cars debut album ushered in a new decade a little early, Trent Reznor's stellar debut, Pretty Hate Machine, effectively ended the eighties. And as Yes brought Prog to the masses so too did Nine Inch Nails introduce the world to an entirely new sound. Others may have done this "industrial" thing before Reznor (er, Ministry) no one did it better. His ear for detail in the recording process is equaled by his ability to create a very human hook in the midst of all the machinery. But no matter how great that debut was, it was truly the second album that made Reznor an anti-hero. The David Finch video, the bleeped-out lyrics, that song Johnny Cash later covered – yeah The Downward Spiral pretty much destroyed everything in its wake. Since then, Nine Inch Nails continues to release excellent music even as the audience for such stuff dwindles. Very long odds that Reznor gets in this time but if it were a meritocracy he'd be a shoo-in.

You can cast your vote HERE!
-feature by Scot Lade
Latest posts by Scot Lade
(see all)