Silversun Pickups


Better Nature
New Machine Recordings [2015]


Fire Note Says: Silversun Pickups' latest is a solid effort and stays the course.
Album Review: Silversun Pickups is back with their fourth studio album Better Nature. The Los Angeles band is a throwback to 1990s grunge with a synth pop element, blending sounds from the previous decade. Band members include Brian Aubert (guitar, lead vocals), Nikki Monninger (bass), Chris Guanlao (drums), and Joe Lester (keyboards). Silversun Pickups impressed me with their strong 2006 debut, Carnavas. With Better Nature the group keeps their identity intact, which makes for an album with its strengths and very few surprises.
I am not the first to compare the Silversun Pickups to the Smashing Pumpkins – it's definitely a thing at this point. The angsty rock with an ethereal element and penchant for big, irresistible choruses is definitely true of both bands. "Connections" plays with that formula and adds the slow-fast-slow-fast component too. It's quite frankly a song I've heard before in a lot of ways, making it not very memorable. But it has its merits and shows off the Silversun PIckups' ability to craft a song. The following track "Pins & Needles" also conforms to the above description. That the songs come sequentially together on Better Nature weakens them both.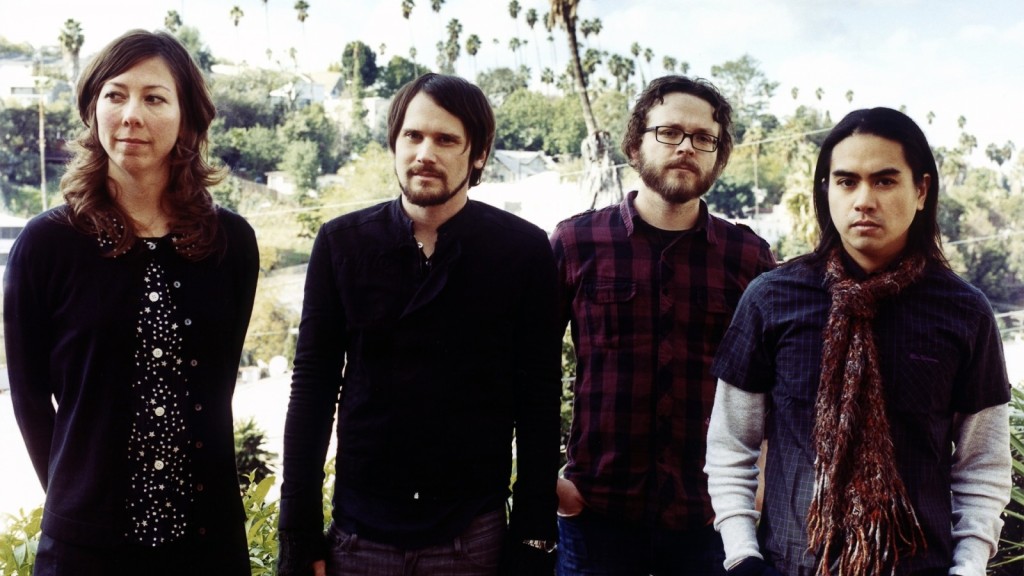 What struck me about the band's debut was that the songs that hit me did so with force. Silversun Pickups have made a lot of decent tracks since then but few that I have met with such excitement. I'm happy to report album closer "The Wild Kind" woke me out of a somnambulant state. Definitely not as angsty (read: whiny) as the rest of the album, its guitar riff is more wondrous and curious. The dreamy bridge resists the urge to go for the big payoff; that discipline keeps the understated chorus building until my head was swirling in the best of ways. When the Silversun Pickups find the balance of hopeful and heavy (like on Carnavas' "Lazy Eye" and "Common Reactor"), they find their voice and strength. It's great to hear that they still have that capacity to get there.
The Silversun Pickups fill a role in rock music these days. Aubert's voice is unmistakeable as is the best band's general aesthetic. You will no doubt hear a commercial in the next six months, or be standing in a Starbucks, and hear one of their new songs. At this point they've lost their unpredictability, which makes the listening experience familiar but rarely exhilarating. You can't fault a band for playing to its brand; it would be great to hear them expand that the next time around.

Key Tracks: "Connection" / "Pins & Needles"/ "The Wild Kind"
Artists With Similar Fire: Metric / Atlas Genius / Smashing Pumpkins
Silversun Pickups Website
Silversun Pickups Facebook
-Reviewed by Matthew Heiner
Latest posts by Matthew Heiner
(see all)