Wand


1000 Days
Drag City Records [2015]


Fire Note Says: After Ganglion Reef and Golem Wand try to tie it all together to find balance.
Album Review: When I first heard Wand's Ganglion Reef I was blown away. Concluding my original review I said, "Wand is the band that the Elephant Six Collective never produced." Then to my surprise they followed up with their second album in 2015, Golem, a different beast altogether. To quote my last Wand review, "Golem is an odd hotbed of spacey flavors while still maintaining the psych-pop categorization." Wand decided to add some welcome heaviness to the psych whimsy and it worked in their favor. With their second release in 2015 and third overall, 1000 Days, Wand try to apply what they've learned from their previous albums.
I'll just say it right now: 1000 Days is a beautiful mess. While the effects of mentor Ty Segall can be felt, Wand back off a little, but still deal in the surreal and beautiful—and when it works it works well. Album opener "Grave Robber" plays like The Hives' "Main Offender" with LSD-influenced undertones. "Broken Sun" sends shivers down the spine with what sounds like a slight play on Radiohead's "Pyramid Song. Title track "1000 Days" will have you humming and musing over cement boy and cement girl, and Corey Hanson's chorus is also quite clever as he croons: "I don't need a thing cause I've had every dream." It's some of the most interesting lyrical content I've heard from the frontman so far. "Passage Of Dreams" is another highlight, embracing the sounds of A Shoreline Dream but with a crispy tail—it works quite nicely.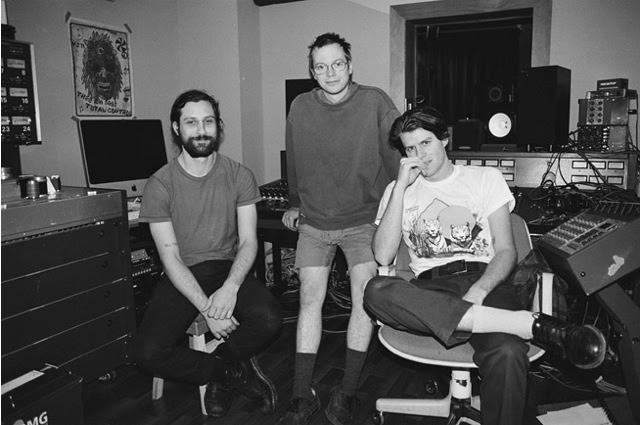 Just like on Golem Wand still isn't afraid to show its teeth and get in your face. "Broken Sun" has it Radiohead impact but smolders as well, and songs like "Dungeon Dropper" and "Lower Order" get crunchy too. The album has been described by the cryptic Drag City Records as "New magic in the form of SONGS," and while 1000 Days has a hard time holding a candle to the past two releases, it still manages to carve out a place in the garage psych universe. In an over saturated genre Wand still gives glimpses on what makes them great, and a release like this only gets me excited for another follow up—with a band as prolific as Wand, that's saying something.
Key Tracks: "Broken Sun" / "1000 Days" / "Passage Of Dreams"
Artists With Similar Fire: Ty Segall / Elf Power / Mello Candle
Wand Website
Drag City Records
-Reviewed by Christopher Tahy
Latest posts by Christopher Tahy
(see all)