Nathaniel Rateliff & The Night Sweats


Nathaniel Rateliff & The Night Sweats
Stax Records [2015]


Fire Note Says: Rateliff and The Night Sweats will make your soul shake it.
Album Review: If you heard the simple folk on Nathaniel Rateliff's 2010 solo debut, In Memory Of Loss, and last year's Falling Faster Than You Can Run, then you will be completely shocked when you hear his new self-titled album that includes The Night Sweats. This soul stirring hoedown is like your first sip of coffee in the morning as it contains an abundant source of energy that jolts the listener and instantly will engage your ear.
With the addition of the Night Sweats, the record moves away from Rateliff's early career path and presents a combo of soul and folk that really ties into their Stax record label and its storied history. The big swaying "Howling At Nothing" showcases Rateliff's consistent passion as "S.O.B." is a super fun rowdy bar brawl of a song that will have you singing along in seconds.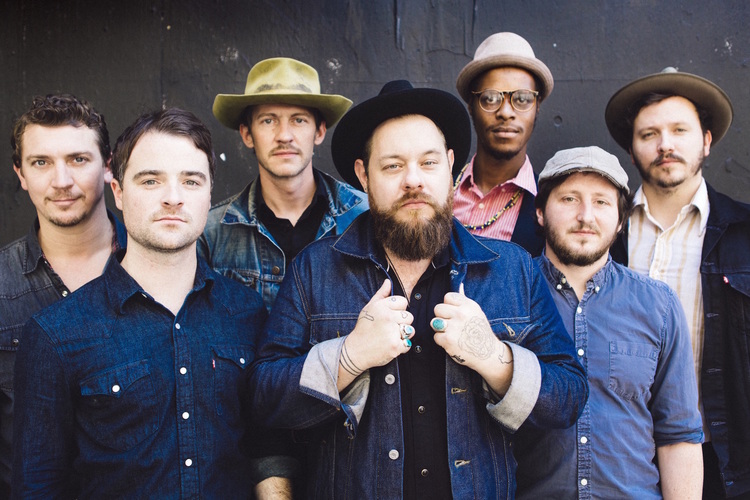 The album was produced by Richard Swift (The Arcs, Shins) which was a great choice, as I am sure his influence added the undertone of reverb found throughout the record. Nathaniel Rateliff & The Night Sweats does have a similar tone for its 39 minute run, which by the end started to blur together a bit but overall this newly focused vision of Rateliff's is a keeper and I will look forward to see where this group goes next.
Key Tracks: "Howling At Nothing" / "S.O.B." / "I Need Never Get Old"
Artists With Similar Fire: Alabama Shakes / Barrence Whitefield & The Savages / Southside Johnny

Nathaniel Rateliff & The Night Sweats Website
Nathaniel Rateliff & The Night Sweats Facebook
Stax Records
– Reviewed by Thomas Wilde
Latest posts by Thomas Wilde
(see all)