Doubting Thomas Cruise Control


Remember Me John Lydon Forever
Fleeting Youth Records [2015]



Fire Note Says: DTCC bring another flavor to the indie rock scene.
Album Review: At some point, did you ever listen to a Pavement track and just think – what the hell were these guys thinking? It was a band that shouldn't have worked with slacker attitudes, off key vocals and multiple angular switches but with some good indie karma – the rest was history. So Brooklyn's Doubting Thomas Cruise Control have a similar Pavement like template, right down to the likable type Malkmus vocals of lead singer Bobby Cardos, which drives their new full length release, Remember Me John Lydon Forever.
What separates DTCC from being a West Coast copy is the bands use of guitar and space. Behind the smart laced lyrics and indie song structures is an enlarged guitar backbone that gives DTCC a completely new dimension. This is no more evident than on the almost eight minute "Lenny Bruce" that finds walls of guitar engulfing the lyrics as its pace pulses along and never once gets out of control. The guitar ripping that goes on during the closer, "Texas T" is also notable, as it is a perfect way to end the record and really shines a light on this important component to the group.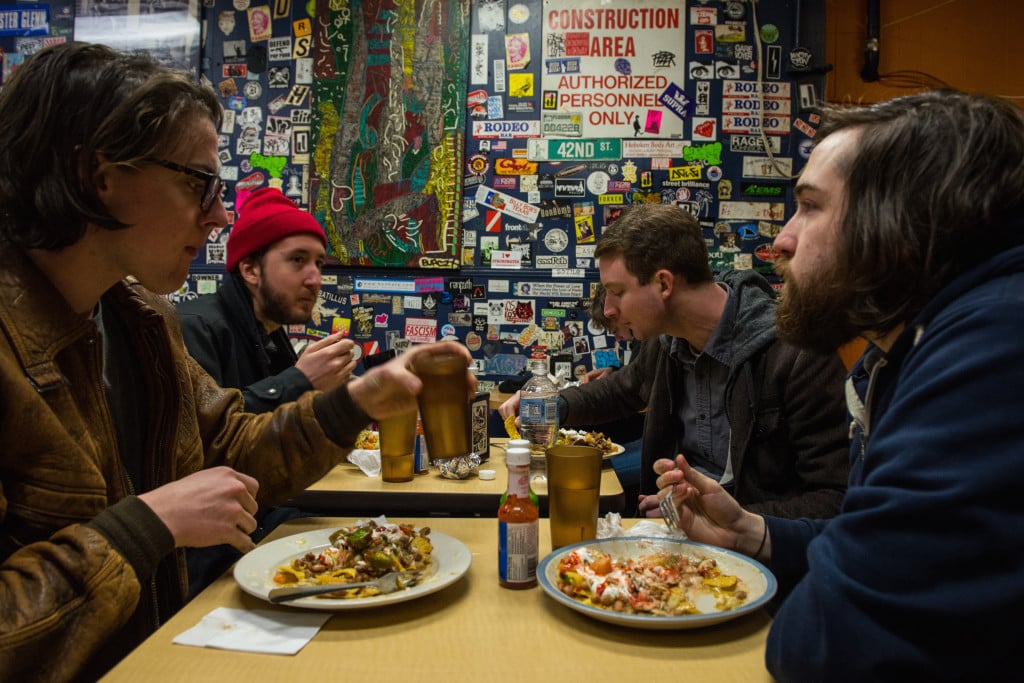 Remember Me John Lydon Forever succeeds because DTCC has found their own niche. The catchy just over two minute track "Nice Guy" has the indie humor to it as it moves up and down when Cardos sings "Sure I've heard your band; it sounds like Frank Sinatra; no it's not my scene but I will come anyway;" then he goes on "I will bring a friend; she likes the heavier shit," which cues the guitar crunch. Moments like these keep DTCC exciting. Their swagger shows off on "Lillehammer," which finds the band again demonstrating control while pulling you into the lyrics and story as its muscular guitar rolls you over. The crawling ballad "Shed" is another song which highlights the different sides of DTCC, as it never moves off its tempo and hypnotizes you with its wordplay.
Doubting Thomas Cruise Control has made a record that all indie aficionados will appreciate. It gives you the familiarity of Pavement while having the ability to rock you out like Hum or Sunny Day Real Estate without the bigger choruses. Remember Me John Lydon Forever is an album that takes several spins to really get in your head but worth the extra dedication. If you are looking for something new and interesting to dive into – Doubting Thomas Cruise Control is your band!
Key Tracks: "Nice Guy" / "Lillehammer" / "Texas T"
Artists With Similar Fire: Pavement / Sebadoh / Silkworm

Doubting Thomas Cruise Control Website
Doubting Thomas Cruise Control Facebook
Fleeting Youth Records
– Reviewed by Christopher Anthony
Latest posts by Christopher Anthony
(see all)