Mac DeMarco


Another One
Captured Tracks [2015]



Fire Note Says: Grab a cup of coffee with Mac and enjoy his latest record!
Album Review: It's always a big deal around The Fire Note Headquarters when Mac DeMarco releases a new record, since the release of Rock and Roll Night Club back in 2012, we have championed him as one of the truly unique and exciting acts in the biz, one whose every new release gives us a reason to celebrate. Another One, the latest release from DeMarco continues his hot streak, and while it features a more laid back and romantic Mac, his playing, songwriting, and production continue to evolve, taking his songs into new places.
Much has been made about the fact that DeMarco gives out his address at the end of the final instrumental track on the album, "My House By the Water", and invites listeners to come over for a cup of coffee. It's goofy, it's odd, it's charming, it's a total Mac thing to do, but it would be a shame if that's the only thing Another One is remembered for, because it's more than just one goofy moment. "The Way You'd Love Her" shines as the album opener. It's got all of the Mac trademarks, slinky guitar, sly loverman vocal and catchy melody, yep it's a winner for sure. "Another One" drops the tempo down a notch, and that's where it really becomes apparent that this is not your typical Mac record, these are love songs, and he is going to explore every facet of love, in these 8 songs. Have no fear though, this isn't an album of torch songs or anything like that, "No Other Heart" finds Mac back in familiar territory soundwise, it's yet another song to add to your "Mac DeMarco's Best Songs" playlist. Compared to his last two records, Another One settles into a relaxed and casual mood, that fits these songs very well. It's mellow when it needs to be, but he also picks up the tempo when he needs to. For an album of love songs, this one never gets bogged down at all.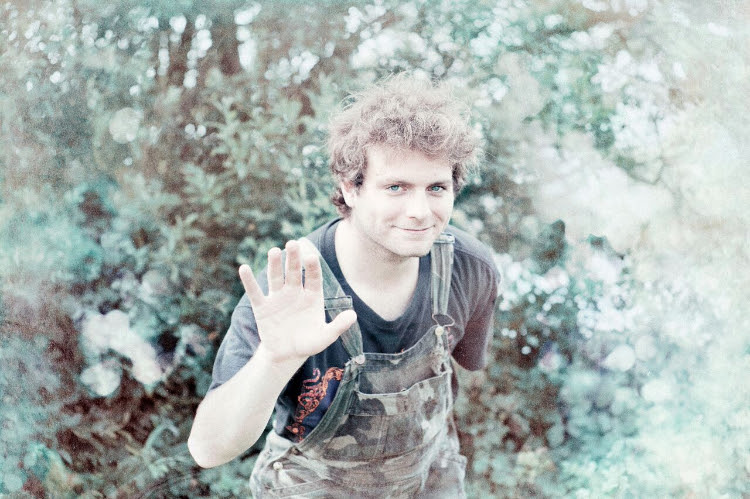 My only issue with Another One is that at 23 minutes it leaves me wanting so much more. This one is being marketed as an album, but it's really more of an ep, still, it's fantastic, and you are going to want to pick this one up. Also if DeMarco and band play anywhere near you soon, make sure you make every effort to get out to see him, his show in Columbus last year was one of the best shows of the year, as great as he is on record, his goofy personality really shines on the stage!
Key Tracks: "The Way You'd Love Her" / "No Other One" / "Just To Put Me Down"
Artists With Similar Fire: Jonathan Richman / Ween / Ariel Pink
Mac DeMarco Website
Mac DeMarco Facebook
Captured Tracks
– Reviewed by Kevin Poindexter
Latest posts by Kevin Poindexter
(see all)