Great Lake Swimmers


A Forest Of Arms
Nettwerk Music Group [2015]



Fire Note Says: Great Lake Swimmers have a pleasant, peaceful sound.
Album Review: Great Lake Swimmers know their lane and stay in it during their most recent LP, A Forest of Arms. That lane is aptly described by the album's title; triumphant and scenic, the band sticks to that aesthetic for album's entirety. The Toronto-based band members presently include Tony Dekker (vocals, guitar), Erik Arnesen (banjo, guitar), Joshua Van Tassel (drums), Miranda Mulholland (violin, backing vocals), and Bret Higgins (upright bass). Other instruments that regularly make an appearance include the harmonica and harmonium. From that list you could assume that you're listening to a band who makes lush, full music. That assumption would be correct.
The first three tracks are the strongest on the album. Each of them display Great Lake Swimmers doing their thing in a way that lets you know what to expect for the rest of the album. "Something Like A Storm" has an insistent beat with strings that soften the song. "Zero In The City" is cautious and builds from a sparse arrangement to one much more full. "Shaking All Over" is another mid-tempo number with lavish strings that had me picturing countrysides in Ireland. The lyrics are decidedly positive as well. I found them to be often overwrought but serviceable. Dekker's voice is sweet, gentle and delicate. However, he is limited in range and that limitation lends a sameness to many of the songs on A Forest of Arms.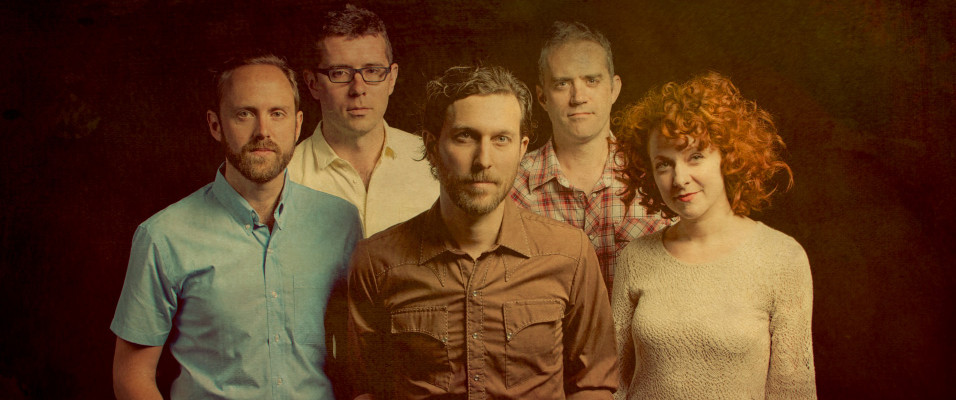 I've listened to A Forest of Arms several times now over the past few months. I'm often neither itching to hear it nor unhappy that it's playing. I would've liked more variety on this album; the production and Dekker's vocals make it gently breeze by; it never builds to "something like a storm," to borrow the title of the album's opener. More storms mean more energy, and that is something that the Great Lake Swimmers are missing. There appears to be an attempt at this but it's too muted to register.
Key Tracks: "Zero In The City" / "Shaking All Over" / "Something Like A Storm"
Artists With Similar Fire: Bell X1 / Nick Drake / Bowerbirds

Great Lake Swimmers Website
Great Lake Swimmers Facebook
Nettwerk Music Group
-Reviewed by Matthew Heiner
Latest posts by Matthew Heiner
(see all)