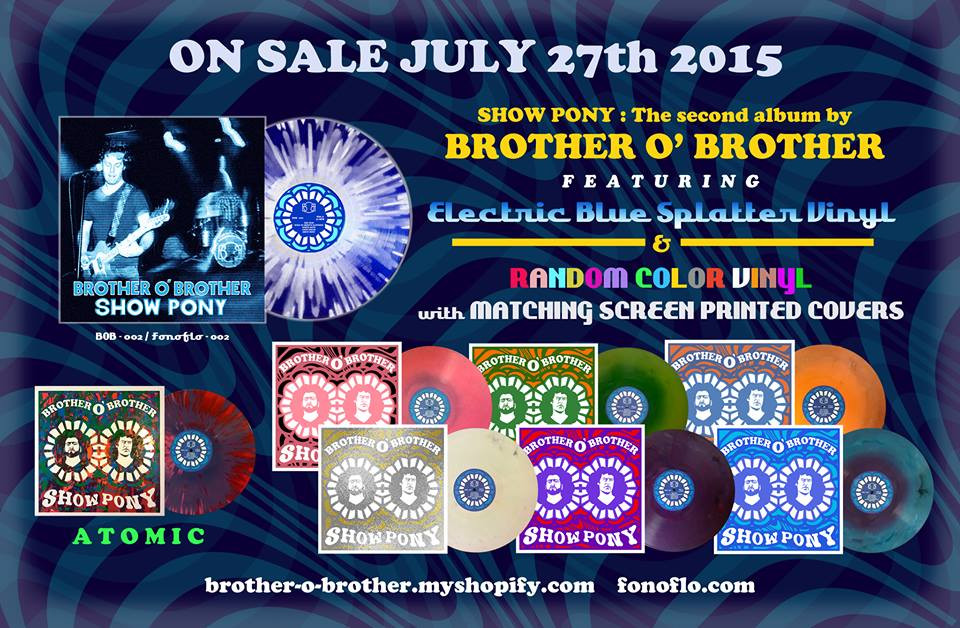 Here is a band we turned you onto back in our February Bandcamp feature. Indianapolis' Brother O' Brother has an early Black Keys vibe going on and their new full length, Show Pony, definitely drives that sound down your throat in every way that is good!
The band just put the vinyl up for sale and you can snag several different splatter variants. You can still snag the Electric blue splatter (limited to 100 copies) and Random color variant (6 colors) with matching screen prints and numbered covers (limited to 185 copies – although some may be limited to 15). The Atomic Screen print sleeve w/ "wild random vinyl variant was limited to 15 copies and is sold out.
You can pick up a copy HERE. Trust us – you won't regret it!
Latest posts by Christopher Anthony
(see all)