Wilco


Star Wars
ANTI-/dBpm Records [2015]



Fire Note Says: This is a free offering you should keep!
Album Review: "Thank you and goodnight" is what you could hear after the opening track, "EKG," on Wilco's new surprise ninth record Star Wars. The disjointed instrumental affair is loose and free and would fit nicely into this veteran groups encore to say goodbye. Instead, it is the greeting and welcome mat on this solid and free output from Wilco that sets the stage for another rewarding experience.
To say Star Wars (which arrived free and unannounced last Thursday night in all of our social media feeds) comes with some skepticism would be an understatement, as I felt like we have just recently been down this road when U2 gave us their record via our Apple accounts. Yeah, that didn't work out so well and even though Wilco was not as intrusive, Star Wars, right down to its title, just felt a little weird. It must be a throw away or just 11 tracks Wilco smoked up at their last jam session. This couldn't be a real full length or could it be?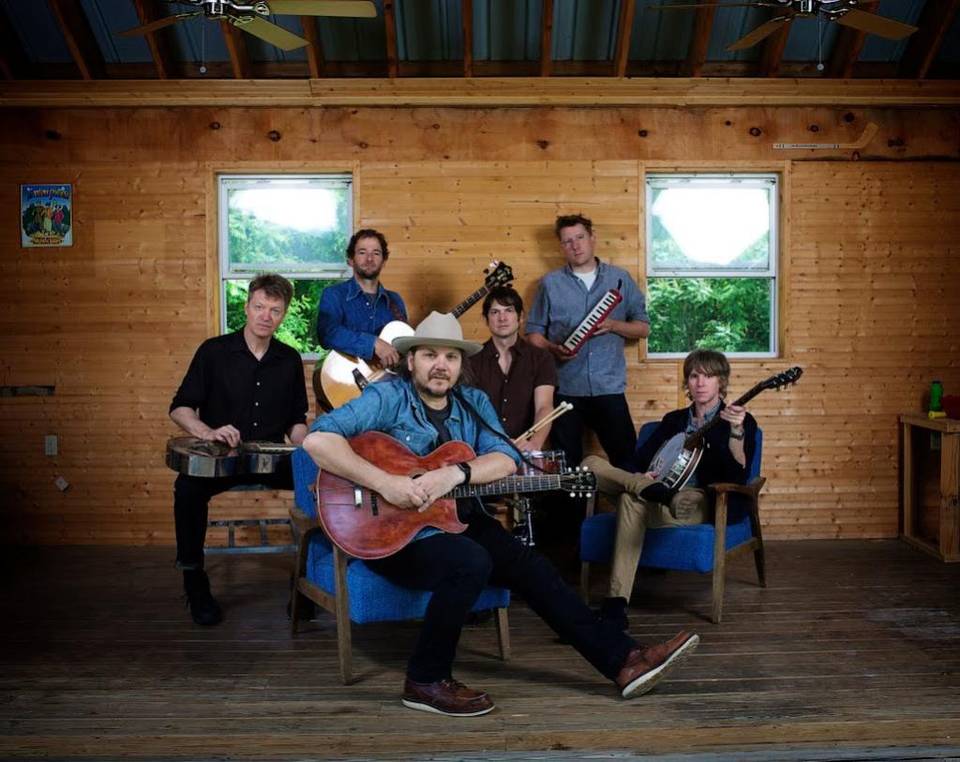 Well, it doesn't take long to make a judgment as the first vocal track, "More…," is a rocked up glam number complete with some backing "ahh ahhs" that comes with a vocal overtaking distortion near its end which slaps any cobwebs you imagined Wilco might have stored up over the last 4 years since The Whole Love (2011). The song also highlights what Star Wars is all about – the musicianship. Not that each member of Wilco doesn't play an intricate role on their albums but, rightfully so, there is always a focus on Jeff Tweedy and his magical folk creations. Star Wars moves away from that formula, as the loud and rambunctious "Random Name Generator" is another track here that lets everyone do their job as its pulsing drum beat, backdrop synth noises, surging bass and rolling guitar work make the track come to life. Tweedy just lets his voice roll with the music throughout and Star Wars shines because of it.
Star Wars fluid approach is why Wilco is so highly respected, as they have continually earned their spot in the top echelon of rock. Remember, this is the same band that rocked you out from the beginning with "Box Full Of Letters" and "Too Far Apart" on their 1995 debut A.M.. Wilco is a career band that has used each record as a canvas to create their art. Star Wars is no different but it does highlight that their core fire is still there no matter what, with the heavy hitter "Pickled Ginger," that I could see Arcade Fire covering, to the gorgeous slightly psychedelic closer "Magnetized," which is the perfect cool down and ending to this event. At 34 minutes, Star Wars is the best musical surprise I have had in a while and after even more listens, it will not so quietly sneak its way into a best of the year list come this December.
Key Tracks: "More…" / "Taste The Ceiling" / "Magnetized"
Artists With Similar Fire: My Morning Jacket / Big Star / David Bowie
Wilco Website
Wilco Facebook
ANTI-
– Reviewed by Christopher Anthony
Latest posts by Christopher Anthony
(see all)