EZTV


Calling Out
Captured Tracks [2015]



Fire Note Says: Soft guitar pop brewed with heartbreak.
Album Review: Soft hook filled guitar pop has always had its place on the indie scene. Recently, other than maybe Real Estate, there does not seem to be many bands embracing this style until hearing the debut from Brooklyn's EZTV. The band creates its memorable tunes with ease and reminds me of the 90's when The Judybats, Ocean Blue and Teenage Fanclub were all over the college airwaves.
EZTV started out as a home project by songwriter and audio engineer Ezra Tenenbaum as he had been recording his solo work on his Tascam 8-Track. He then decided to round out the sound and sought out his friend and bassist, Shane O'Connell which then brought in drummer Michael Stasiak (formerly of Brooklyn's Widowspeak). Just like that – EZTV was rolling and based on the strength of their songs, Captured Tracks signed the band and Jarvis Taveniere (Rear House Recording, Woods) produced the record.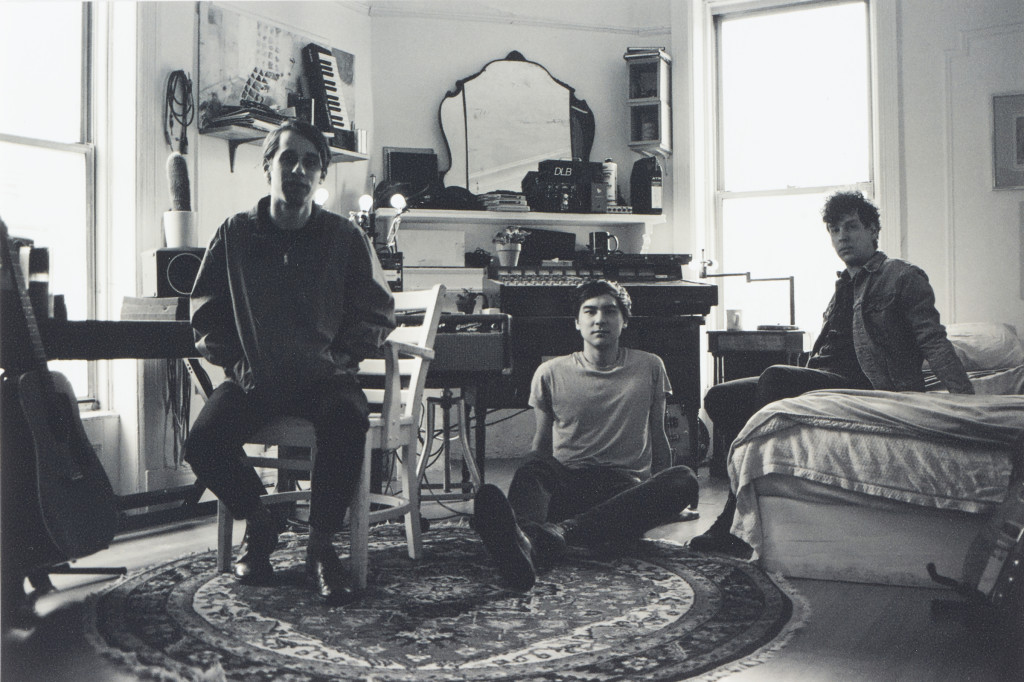 What is interesting about EZTV's paced jangle is how surgical it can be. Not in a predictable way but that you can hear every instrument, every vocal and anytime the chorus comes around – it is the perfect time for a sing-along. It is also important to know that each track here is not as summer sounding as you might initially think, as Tenebaum deals with several issues throughout the record. On the upbeat "Pretty Torn Up," Tenebaum lets all of his feelings out while the chorus soars. On "Everything Was Changing," Tenebaum just wants reassurance that everyone is not leaving him as the world around him consistently moves. This of course is in between some very distinct guitar moments that give the song teeth. As the title suggests in "There Goes My Girl," Tenebaum once again sadly sings the chorus as he no longer is with his love as she moves on with someone else.
These tracks all add up to the perfect rainy day record because they can support the depressed feelings that come with emotional heartbreak but still deliver a warmth to cheer you up. That is the beauty of the songwriting and perfectly executed musicianship on Calling Out. Also at times, the music here dates back farther than the 90's, as you can hear The dB's, Shoes, Cleaners From Venus and a little R.E.M. sprinkled throughout the albums 12 tracks. It is a LP that may not hit you on the first listen but after several spins its catchiness will keep you coming back for more.
Key Tracks: "The Light" / "Trampoline" / "Dust In The Sky"
Artists With Similar Fire: Teenage Fanclub / Cleaners From Venus / Real Estate

EZTV Website
EZTV Facebook
Captured Tracks
– Reviewed by Christopher Anthony
Latest posts by Christopher Anthony
(see all)