Shamir


Ratchet
XL Recordings [2015]



Fire Note Says: Portrait of an artist as a young man.
Album Review: There was some story last year about a high school senior who was said to have made millions on the stock market. I don't know if the reporter got it wrong or the kid misspoke, but the bottom line is that the story wasn't entirely true. The student was a sharp trader, but he worked in simulated trades, not with real money.
Shamir's story does not carry that baggage. You can root for Shamir without suspicion. He's found who he is so young, nearly 20 when in the studio for Ratchet, and he's made so much of it already.
His lyrics operate on multiple levels. A couple lines about a relationship or self-expression take on sweeping cultural and insightful generational tones while still feeling sincere and from experience. There's a certain vapid membrane here that you can peel back to find the frank thought process of a confident young man who's about to happen on to something really profound. That nothing on Ratchet is particularly profound is a bit of a bummer, but not a deal-breaker.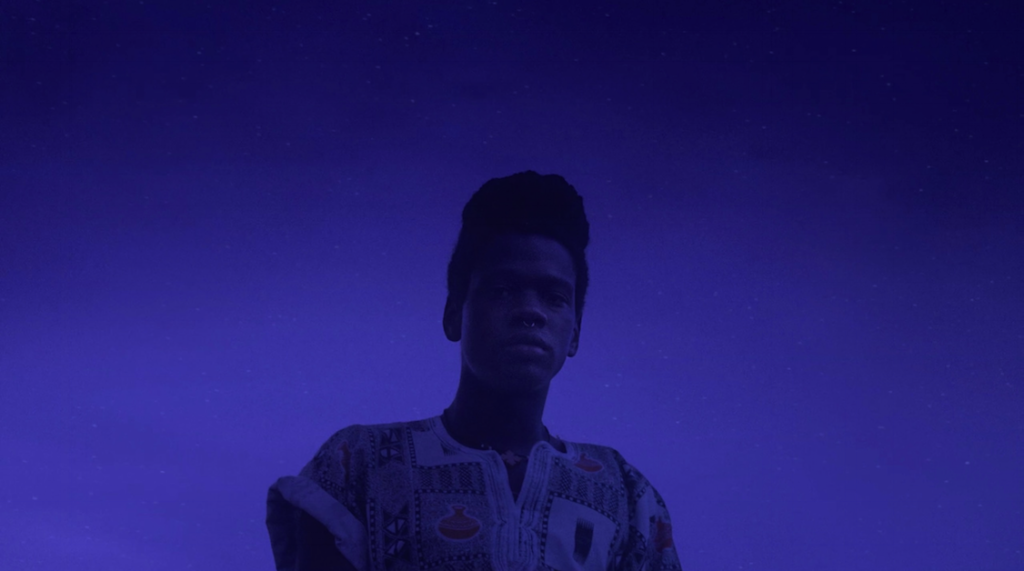 Because here's the thing: Like that budding genius tracking equities, Shamir is still just a young man honing his craft.
The music itself, castaways from DFA sampler discs, is less compelling but gives Shamir plenty of room to do his thing and grow while doing it. "In For the Kill" and "Call it Off" have Shamir putting his surprisingly lithe falsetto through the turns, and he's trying out new vocal phrasings and ticks on almost every track. The music patiently hangs back, doesn't crowd Shamir. It's having a post-millennial party that Shamir is invited to.
So there's nothing particularly complex on the album, and nothing jumps out at you as if it were the big follow up statement to "On the Regular." Sometimes when Shamir's voice catches a hard hook, doubles up and seems ready to take off, the production itself seems out of gas. On "Demon" and "Darker," a veritable torch song, he finds a way forward in eschewing the detached delivery. These are the confident performances, the ones that hint of the great things to come. Until then? Well, Ratchet is a pretty good party.
Key Tracks: "On the Regular" / "Head in the Clouds" / "Darker"
Artists With Similar Fire: Hot Chip / Hercules and Love Affair / Prince
Shamir Website
Shamir Facebook
XL Recordings
– Reviewed by Neil Barbour
Latest posts by Neil Barbour
(see all)