Heartless Bastards


Restless Ones
Partisan Records [2015]



Fire Note Says: Erika Wennerstrom's power surged vocals are hard to resist.
Album Review: The Cincinnati now Austin based Heartless Bastards return with their fifth full length album, Restless Ones, that will once again dazzle fans with its soulful approach. The band has always been centrally driven from singer Erika Wennerstrom's power surged vocals but everything from song structure to delivery finds the band in a much different place in 2015. They sound like a group content with their place on the rock ladder as Restless Ones maintains their tempo right in the middle.
For followers of the all-out raw rock the band put out on their 2005 debut and 2006 follow up, you will hear an instant change on the grinding dirty blues opening track "Wind Up Bird." This is followed by the infectious "Gates of Dawn" which plays to Erika's strength as a singer and the bands consistency. The slow isolated verses before launching into the soaring chorus is a big time sound for Heartless Bastards and it fits nicely. The song keeps building and every time Wennerstrom sings, "We head out and fade into the sun," the song hits an emotional nerve.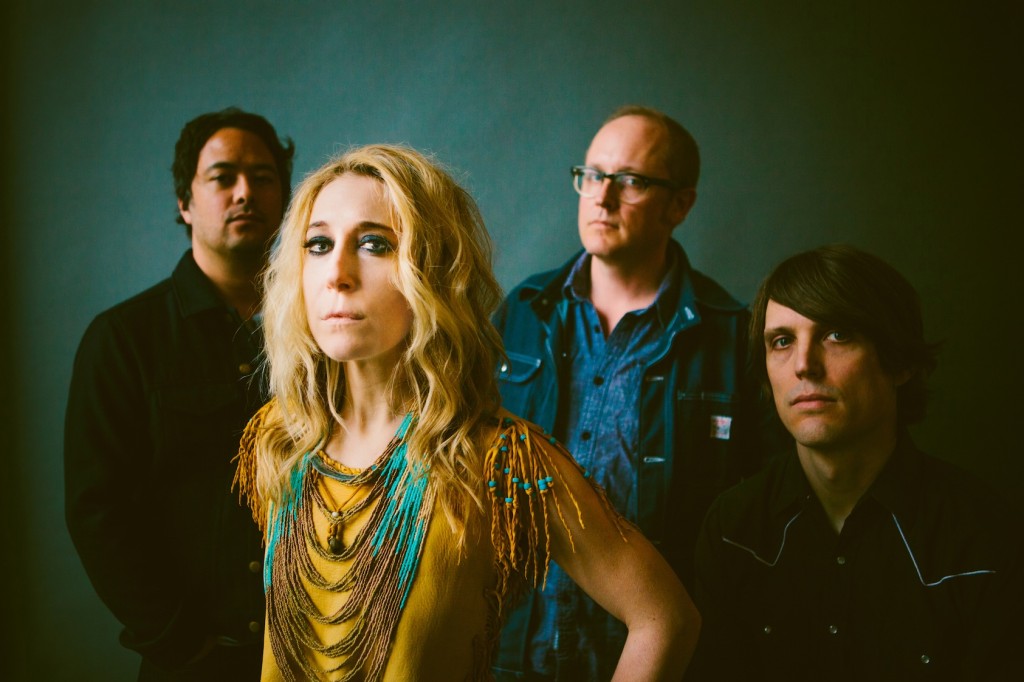 The mid-tempo groove of the songs continue throughout Restless Ones which will split some camps on this record. Personally, I would have liked to hear a bit more diversity but I will also tell you that Heartless Bastards can mesmerize your ears on some of these songs because they just make it sound so damn easy. Some of the credit must be given to the production by GRAMMY® Award-winning producer John Congleton (St. Vincent, Angel Olsen, Swans) as he definitely rounded out all the edges. The mix consistently finds the strength in Erika's voice and always finds the music being a support for her no matter what is going on. It does this without sacrificing the band because you can hear the accomplished musicianship throughout the album. The guitar work on "Into The Light," as it fades out, is some of the Heartless Bastards at their best while the stylistic twang on the ballad "Pocket Full of Thirst" will leave you wanting more. The album closes with the spacey "Tristessa," which is an over five minute floater that calmly takes you out – it is a vibe that almost tells the entire story of the album hidden in its shadows. Heartless Bastards are happy right where they are!
Overall, if you have been a faithful fan over the last ten years, Restless Ones works well. You also know that it will soar live and the new material will easily work into their energetic setlist. I still believe the group could have pushed a bit harder to expand the highs and lows here but that is more of an individual listener taste perspective. If anything, Restless Ones establishes that Heartless Bastards are a big stage act and nothing here suggests that they are going to turn away from this path anytime soon.
Key Tracks: "Gates Of Dawn" / "Into The Light" / "Black Cloud"
Artists With Similar Fire: Tedeschi Trucks Band / Buffalo Killers / Gary Clark Jr.

Heartless Bastards Website
Heartless Bastards Facebook
Partisan Records
-Reviewed by Christopher Anthony
Latest posts by Christopher Anthony
(see all)