Jack Name


Weird Moons
Castle Face Records [2015]



Fire Note Says: Jack Name returns with an ever-eccentric brand of far-out space pop.
Album Review: The first time that I heard Jack Name's debut album, Light Show, it was easy to place him in the hall of pop eccentrics. Name wasn't afraid to add concept to Light Show, letting shadows battle light, medicated restraint battle creativity. With Name's latest Weird Moons, new concepts are almost too alive and well. After finishing Light Show, Name was diagnosed with cancer. To quote Name directly, "I had had it for five years without even knowing, all of that — my diagnosis and treatment — kind of manifested into the werewolves, the bodies changing." Therefore, the concept for Weird Moons was born.
You have to admire Jack Name because Weird Moons could have easily sounded like a cry for help or last gasp. But a rein in of focus and a resulting accessibility has made Weird Moons an interesting listen. Light Show was a production with Name playing all the characters—here, Name is the ever changing Werewolf (an analogy for the cancer) that changes with the placement of Jupiter's moons (perhaps the stages of cancer and treatments). Name lets no time go to waste as "Werewolf Factory" calls in the character, announcing "Activated midnight, actuate the beast/ Cast your spell on the bastard child blasting Judas Priest," while synths twist and bend down the scale. Tracks such as "Waiting For Another Moon," "Io," and "Something About Glenn Goings" find Name subdued, adding to my appreciation. Light Show was quite busy, almost to the point of confusion. Not to say that Weird Moons doesn't have its' moments: the bizarro-rock of "Under The Weird Moon" takes late era Can and piles on Name's repetitious vocals falsetto.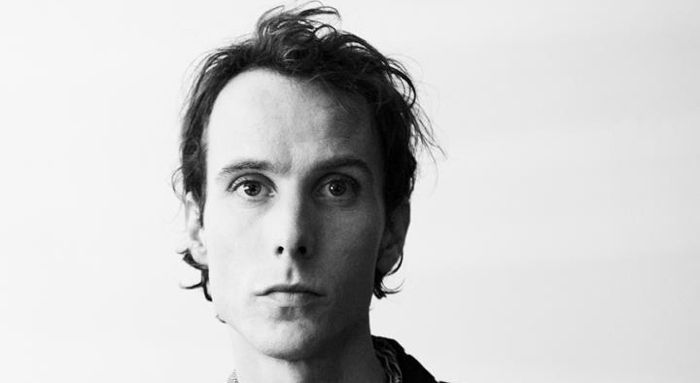 In all honesty Jack Name's debut, Light Show should have been a three. Interesting song writing was plagued by a jumbled schizophrenia that made it difficult to approach. While I was eventually able to relate to the idea, Weird Moon takes risks while remaining stable too. The transformation metaphor, the streamlined character presentation, and unification of themes make Weird Moons a much more enjoyable album. My only hope is that Jack Name is on the road to recovery because if a follow up is written and more hooks are present, Jack Name could have one hell of an album.
Key Tracks: "Waiting For Another Moon" / "Io" / "Werewolf Factory"
Artists With Similar Fire: Ariel Pink / Connan Mockasin / Cascading Slopes

Jack Name Website
Castle Face Records
-Reviewed by Christopher Tahy
Latest posts by Christopher Tahy
(see all)