Iron & Wine


Archive Series Vol. No. 1
Black Cricket Records [2015]



Fire Note Says: Archival recordings take listeners back to Iron & Wine's whispery homespun origins.
Album Review: Sam Beam has come a long way since his 2002 Sub Pop debut The Creek Drank the Cradle: since those earliest days, Iron & Wine has morphed from sparse acoustic four-track recordings, Beam's voice barely above a whisper, to the updated production and expanded sonic palette of the Woman King EP and The Shepherd's Dog, to the electronic experimentation of Kiss Each Other Clean and jazz-inflected sounds of their most recent album, 2013's Ghost On Ghost. So it's something of a surprise that Beam has decided now is the time to unearth recordings from the same period as Creek, but it's a good thing he did: these sixteen recordings—all previously unreleased—capture Beam's songwriting in its formative stages, and while not every song lives up to those selected for the debut, the vast majority of them do.
One of Beam's strongest traits as a songwriter is his ability to use nothing more than a guitar (with the occasional slide or banjo overdub) to create the perfect musical accompaniment to his lyrics, which seem to be set in some ancient rural paradise that sits outside of time. Drawing on imagery from Christian tradition, southern gothic literature, and transcendentalist nature poetry, Beam sets those lyrical images against mournful, delicate folk melodies; the best analogy I can come up with is that these early songs are like Van Gogh paintings brought to life, dream-like visions of a romanticized past where darkness and light live in uneasy harmony. To put it another way, the songs are suggestive without being specific, creating a sense of nostalgia while allowing each listener to fill in the details.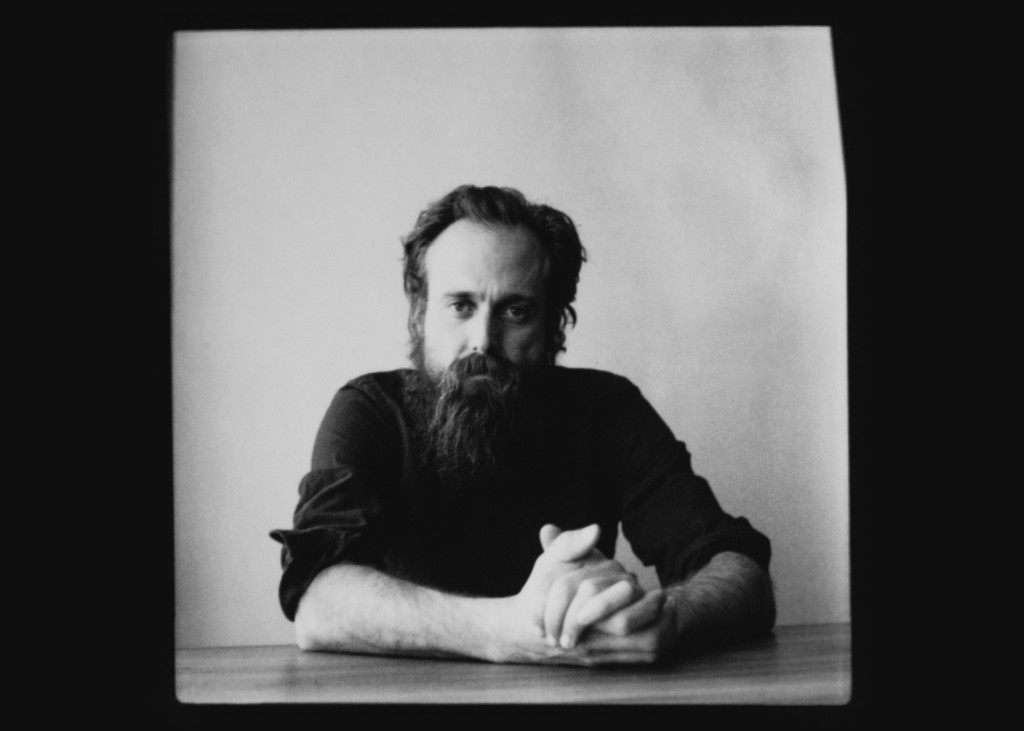 Take "Eden" for example: over a slow, melancholic chord progression, Beam sings, "Whisper in my ear / Everything my dear / Every wicked vision that you carry / On your naked breast / I believe that was your best / Apple pie invention since we married / As God will be my judge / I'm not the man I was / Before I found you lying in the garden." The lyrics themselves don't point to any particular time or place—for the most part, anyway—but when wedded to Beam's intricate guitar work they're given that same outside-of-time quality that imbues old blues songs and folk ballads with that special something that makes them just as relevant in the twenty-first century as they were in the eighteenth or nineteenth. I wouldn't necessarily put Iron & Wine's songs on the same level, but they're definitely drawing inspiration from the same well.
If you're a fan of Iron & Wine's first few albums, or just in general, you'll definitely want to pick up Archive Series Vol. No. 1. While there are a few duds, it otherwise reaches the same heights as Sam Beam's other early work, and anyone who was into the wistful, intimate songs of that period will find plenty to love. It's a great reminder of Iron & Wine's origins, and a rewarding listen in its own right—had Beam released this in place of The Creek Drank The Cradle, the end result would have been the same.
Key Tracks: "Eden" / "Two Hungry Blackbirds" / "Your Sly Smile"
Artists With Similar Fire: Sufjan Stevens / Fleet Foxes / Denison Witmer

Iron & Wine Website
Iron & Wine Facebook
Black Cricket Records
-Reviewed by Simon Workman
Latest posts by Simon Workman
(see all)