Noel Gallagher's High Flying Birds


Chasing Yesterday
Sour Mash Records [2015]



Fire Note Says: Noel moves forward on his sophomore High Flying Birds record Chasing Yesterday.
Album Review: No matter what either Gallagher brother says, Oasis for sure made a mark. I also understand the dynamic of solo careers and in this case, Noel Gallagher and principal songwriter for Oasis, has not only been attempting to separate himself from Oasis but his brother Liam. Liam had a run with his now defunct Beady Eye band which was much closer to the rock outfit of Oasis but never hit the mark. Noel took a much more solo step out with his self-titled High Flying Birds and now continues down that path with his sophomore outing Chasing Yesterday.
Chasing Yesterday gives the listener ten big tracks in both lyrics and instrumentation. Just about every song on this album has a similar mid-tempo beat that we heard on his debut. This is not written as a negative, considering I always enjoy Noel's vocals, but if you are looking for (or hoping for) big sweeping hooks you simply won't find them on Chasing Yesterday. That is really my only critic of this record is that there is not a track that really sticks with me after going through the album multiple times.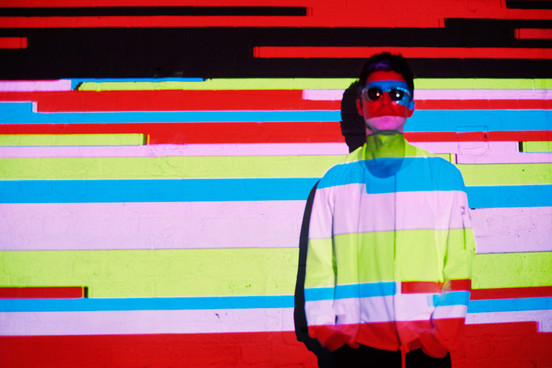 With that said, this record settles into a groove with different looks than before and for that reason fans will still enjoy Chasing Yesterday. The blues-based guitar runs that stroll through the opening track, "Riverman," instantly give you a fresh take on Gallagher's work. "The Right Stuff" is another stand out on Chasing Yesterday as Joy Rose adds in vocals that give Noel a simmering personality to match, while Jim Hunt lays down a welcomed saxophone groove. These are the sort of tweaks you hope for on a solo outing. "The Mexican" is another track that rings with a cow bell beat that is different while "You Know We Can't Go Back" is one of the most "Oasis" songs here that works.
If you asked me what I would absolutely want from a Gallagher solo project my answer would be simple. Forward refinement. Give me that big memorable Oasis hook, translate the always entertaining Noel interview into the albums lyrics and when it finishes – make me reach for the repeat button. Chasing Yesterday stops short of these suggestions, which hurts its replay value. If you are a longtime fan you most certainly can find songs you will like and overall Chasing Yesterday will still fill a void. If you have been following Noel in the news then you also know that for half a billion (dollars or pounds?) he would be up for an Oasis reunion. I don't know if Kickstarter can support that pledge but I would definitely contribute for Noel to rekindle the now 20 year old magic either solo or back with Oasis because I truly believe he still has plenty left in the tank.
Key Tracks: "The Right Stuff" / "Lock All The Doors" / "Ballad Of The Mighty I"
Artists With Similar Fire: Pete Townsend / Johnny Marr / Paul McCartney
Noel Gallagher's High Flying Birds Website
Noel Gallagher's High Flying Birds Facebook
– Reviewed by Christopher Anthony
Latest posts by Christopher Anthony
(see all)