Guster


Evermotion
Nettwerk Music Group [2015]



Fire Note Says: Guster continues to put out tuneful, thoughtful music.
Album Review: Get ready to feel old: Guster formed 24 years ago in Boston, MA. This is a band with years and years of experience and a strong sense of identity. That sense of self allows Guster to experiment with their sound, which is vital for a band with seven albums under their belt now. Evermotion, that aforementioned seventh album, sees the group play in different genres (adult contemporary, jam band, calypso) to different degrees of success.
"Long Night" is a dreamlike opener, a psychedelic lullabye that sets the mood for the rest of Evermotion. Its subtlety belies a confident band that doesn't feel the need to rock the house to earn your attention. The pretty track "Endlessly" follows with its synth hooks and a swelling chorus (one of Guster's calling cards). The percussion adds an element to the tune that accentuates its litheness. Ryan Miller's vocals are on point as well. "Endlessly" is prototypical Guster and therefore easy to take for granted.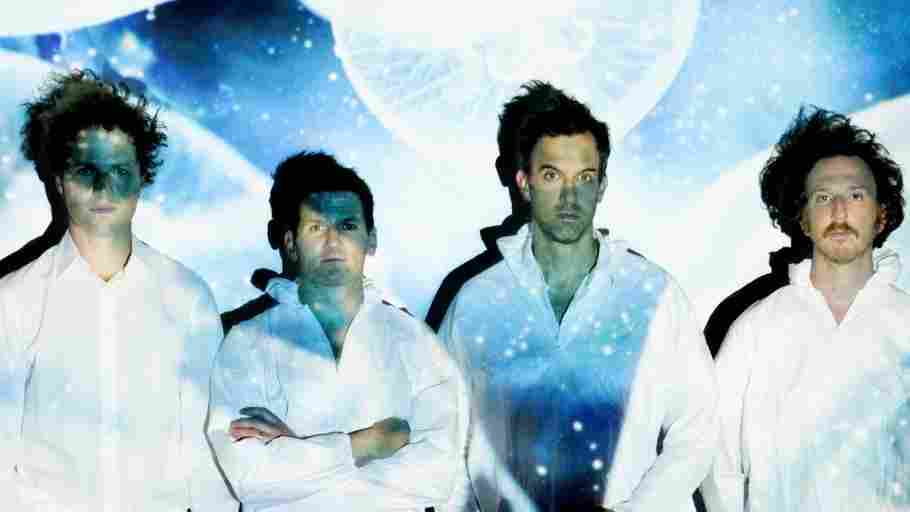 The album's standout "Doin' It By Myself" follows and builds on the smooth grooves of the previous two songs. The steel drum combined with a muted trumpet shows how intricate and musically complex Guster can be. The chorus soars with its message of in-the-moment independence. The track fades out without much ado, not that it needs it. I enjoy when the structure of an album is intentionally mapped out, and album closer "Farewell" is an obvious example of this. The robotic voice ending the track is a throw-in that speaks to Guster's willingness to try just about anything.
Evermotion is Guster's first album in five years and falls into the "established band that enjoys playing music together but may not have the artistic fire of earlier work" category. Fans of Guster will find it a worthwhile addition to their catalog but not about to replace their favorite album or song. If nothing else it gives the band another excuse to tour and connect with their fans, which seems like a pretty decent deal to me.
Key Tracks: "Endlessly" / "Doin' It By Myself" / "Farewell"
Artists With Similar Fire: Jukebox the Ghost / Ben Folds / O.A.R.

Guster Website
Guster Facebook
Nettwerk Music Group
-Reviewed by Matthew Heiner
Latest posts by Matthew Heiner
(see all)