Small Houses


Still Talk; Second City
The Cottage Recording Co. [2015]



Fire Note Says: Small Houses releases a record from the core.
Album Review: If you have read the Fire Note long enough, most people know that I have this solid place in my music library reserved for the honest singer/songwriter. Right next to my collection of every style of indie rock you can imagine, classic rock I won't always admit and experimental weird stuff that only a few of us like, there is a section reserved for this very type of record by Philadelphia's Small Houses.
Small Houses is the moniker Jeremy Quentin plays under, and his new record Still Talk; Second City is delivered by his addicting weathered vocals that cover subjects you might expect such as love, home, friendship and journey. That line should have you hooked if you are into records like Josh Rouse's first album Nebraska or the heart on the sleeve offerings from Chuck Ragan. Small Houses creates the feeling that you are in the same room on the intimate "Seventeen In Roselore" or bar, on the more rousing "Staggers and Rise." On some of the more acoustic numbers, like the closing "While I'm Away," you will ingest lines like "Goodbyes make the mind race / though she said it with a smile / ain't no worry tears on her face / just kiss her goodnight." Those lines just strike your core as anyone can connect with this uneasy feeling. Small Houses hit those emotional buttons throughout Still Talk; Second City.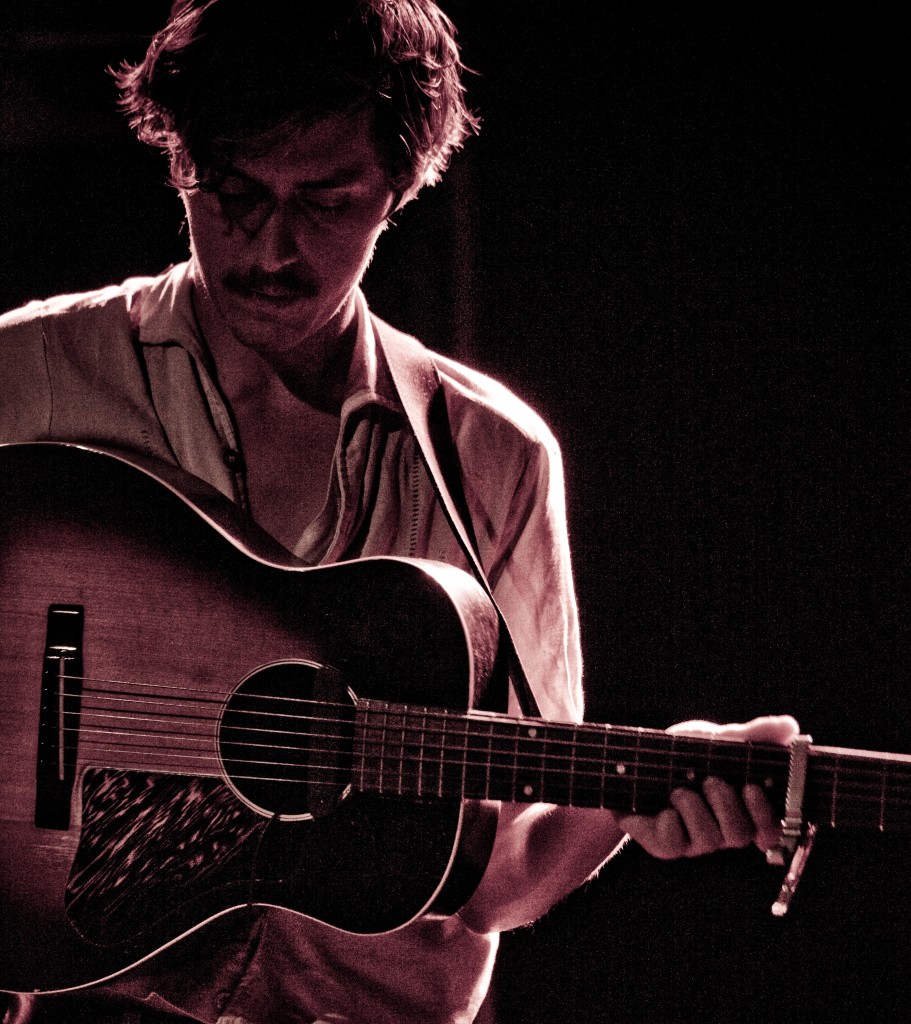 What I really like about Small Houses is that it would have been easy to just make a man and his guitar type of record. Instead, Quentin brings along a slew of artists like Mike Brenner (Magnolia Electric Co., Songs:Ohia), Samantha Crain (vocals on "Seventeen in Roselore"), Erin Rae (The Meanwhiles), and John Davey which help shape this album. From the supporting female vocals to the "bigger" guitar moments throughout the album, Still Talk; Second City has the right touch of diversity to keep you interested for its 40 minute run.
At the end of the day, you can listen to tons of records and tons of different styles but take an album like Still Talk; Second City for a spin and I guarantee it will have an impact. This project was possible because of Quentin's never give up type of dedication, which included various odd jobs and sleeping in his car in order to put this record out. That hard work and "nothing but the music approach" can be heard on every toughened line and strained guitar strum as Small Houses released an album that is all about the story and music – what more could you ask for?
Key Tracks: "Revel" / "Staggers And Rise" / "Still Talk"
Artists With Similar Fire: early Josh Rouse / Tim Easton / William Elliott Whitmore

Small Houses Website
Small Houses Facebook
The Cottage Recording Co.
– Reviewed by Christopher Anthony
Latest posts by Christopher Anthony
(see all)