Ty Segall Band


Live In San Francisco
Castle Face Records [2015]


Fire Note Says: The Ty Segall Band take no prisoners on the excellent Live in San Francisco.
Album Review: Every so often an artist comes around where you don't even need to think about it, you just buy the records. Ty Segall is unquestionably one of those artists, you follow him wherever he wants to take you, and you sit back and enjoy the ride. His latest offering is the fifth installment in the excellent Castle Face Live in San Francisco series, and it's a tour de force! The Ty Segall Band, which features Charlie Moothart, Mikal Cronin and Emily Rose Epstein, as well as the man himself, is firing on all cylinders on these ten tracks.
Live in San Francisco is heavy on tracks from Slaughterhouse, with five of the ten tracks appearing on that 2012 album. The tracks are every bit as loud and raucous as they are on that album, but perhaps even more unhinged live, if you can believe that! "Wave Goodbye" opens the album with some lighthearted banter before the skull crushing bass and guitars come crashing in melt your face. "Death" is even better than it is on Slaughterhouse, it's a little faster and more chaotic, the band is walking a musical tightrope on this one, it seems like they are going to fall off a few times, but they don't and that makes it all the more thrilling to listen to. Elsewhere, "The Hill" from Twins, is more powerful and in your face than the studio version, as is "Feel" which was one of the standout track's on last year's Manipulator. On record, Segall tends to play most of the instruments on his songs, but the band really takes over on these songs and makes them sound bigger and better!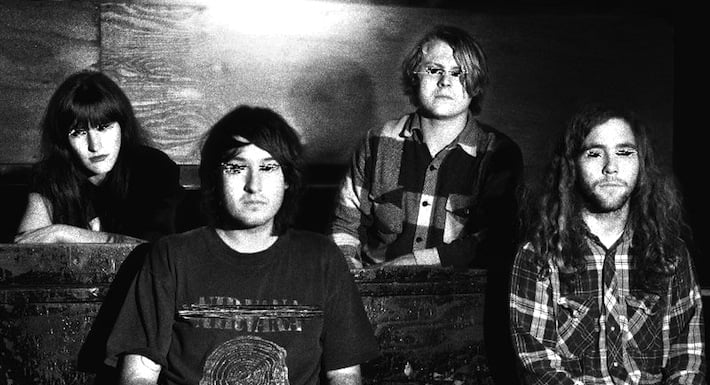 This isn't a career defining live album, nor is it the best album in the Castle Face series, but it is a fun record, and these are fantastic versions of songs that you should already know. My only complaint is that it isn't twice as long, I would love a double live album from this band! This immediately supplants Live in Aisle 5 as the must have Ty Segall live album, if you haven't been able to see this band live, this will make you feel like you were there. Live in San Francisco is a musical punch to the midsection, the band is on fire and not taking any prisoners, go check it out!
Key Tracks: "Death" / "Feel"/ "The Hill"
Artists With Similar Fire: White Fence / The Stooges / Thee Oh Sees

Ty Segall Website
Ty Segall Facebook
Castle Face Records
– Reviewed by Kevin Poindexter
Latest posts by Kevin Poindexter
(see all)