Beardfish


+4626-Comfortzone
Inside Out Music [2015]



Fire Note Says: Eclectic Swedes take listeners on a strange and diverse journey.
Album Review: Beardfish is, as their name might imply, one strange band. Through eight albums since their formation in 2001 they have never locked into one sound nor have they become beholden to any particular set of influences. Sure you can count on a little King Crimson, Zappa or Gentle Giant poking out from time to time but there's always been an effort to keep things modern and relevant. On their eighth album, the oddly titled +4626- Comfortzone, much of the progressive metal tendencies of predecesor The Void have been smoothed over and the resulting effort finds the band returning to the greatness of earlier releases.
Some of what has made Beardfish so interesting are the lyrics which have always read as angry and/or depressed. And although they have lightened up somewhat the album's opening track contains the telling line "This town is sad and we like it that way." After that short intro the album really begins in earnest with "Hold On." It typifies many of the traits that make this band special – Robert Fripp-like guitar figures from David Zackrinsson, soulful Americanized vocals by frontman Rikard Sjoblom, countless twists and turns with a strong melodic sense. All of these continue with the (kinf of) title track, "Comfortzone." In fact the ultra-sustained guitar sounds like it could have come right off of King Crimson's masterpiece, Red. But there the similarities end. Beardfish is no mere tribute to the golden era of progressive rock. They are very much of this century. Next up is the bouncy "Can You See Me Now?" It's got a 10CC vibe to it that threatens to take the song mainstream but that's just not in the cards. The restlessness of their music isn't too far removed from Deerhoof's ADHD and how they too can never stay in one place for long. A perfect example of this is "Daughter/Whore" which begins with a thrash metal riff and, before long, morphs into something entirely different – several times. This is music that demands attentive listening.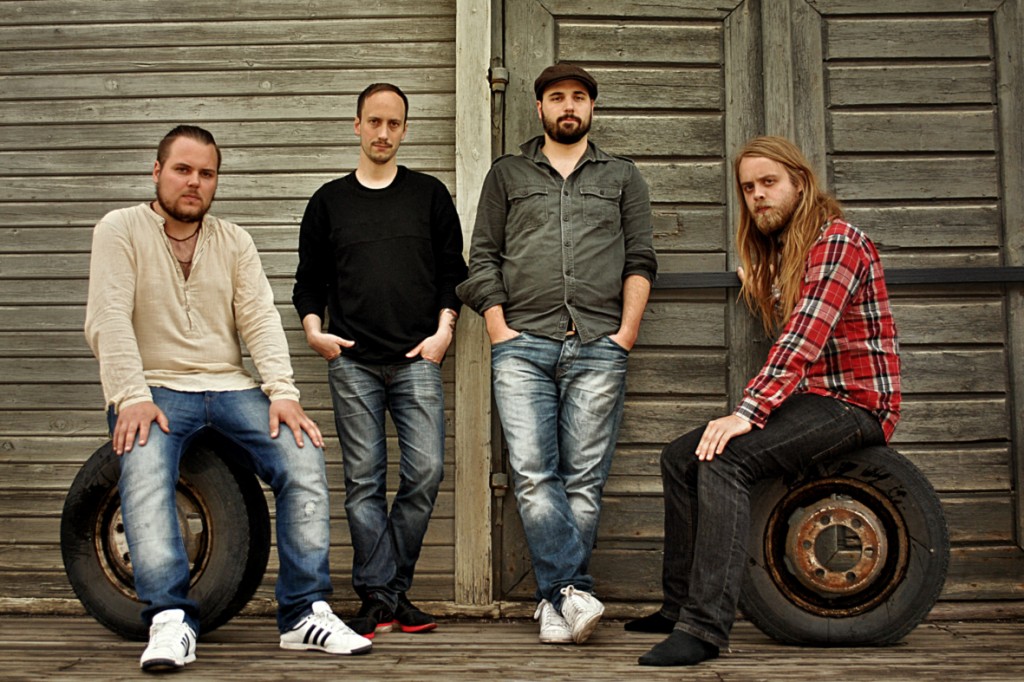 The centerpiece of the album is the epic "Ode To A Rock 'N Roller." It tells the story of an aged rock star and the girl who got away. She still thinks about him although now married and with child. Corny, perhaps, but it's also quite moving. There are so many ideas crammed into its fifteen minute runtime that it feels like half that long. Much like fellow Swedes The Flower Kings, Beardfish does this kind of track extremely well. As song-based as they are it is surprising how they excell at the longer format. It's as if each song is bursting with too many disperate parts for a five minute track to contain them all. The connective tissue of the album comes in the form of a multi-part song which opens and closes the record. The closer, "The One Inside, Part Three", is as close as Beardfish comes to approachable. As the music soars in an uncustomary wall of sound, Sjoblom sings: "What should I call you, my dear/As you set my soul on fire" and it's fitting. What the hell do we call this? Prog? Alt-Rock? I have no idea. Much like Knifeworld or Lifesigns this band defies easy categorization.
Given the fact that after eight solid albums this band has yet to really make any kind of commercial impact it seems obvious that the market for this sort of cerebral rock is minimal at best. How unfortunate! But for those with an adventurous musical spirit and an open mind Beardfish offer a refreshing point of view. There's none of the usual pie-in-the-sky, feel-good Prog to be found here. Maybe Beardfish are not that angry anymore but they sure aren't all too happy either. It is in this middle ground that they have produced their most mature album yet.
Key Tracks: "Ode To A Rock 'N Roller" / "Hold On" / "Daughter/Whore"
Artists With Similar Fire: King Crimson / Anekdoten / Knifeworld

Beardfish Website
Beardfish Facebook
Inside Out Music
-Reviewed by Scot Lade
Latest posts by Scot Lade
(see all)