Grenades!?


Interrobang
Self-Released [2015]



Fire Note Says: Grenades!?'s debut is strong for a group stretching their legs for the first time.
Album Review: It feels like the phrase "stretching their legs for the first time" is a bit of an exaggeration. There's been quite a history between lead-vocalist/keyboardist Daniel Madero and Mike Patak Jr. From Stone The Mayor Sheriffs, to Temper, Temper, Temperature (At The Drive-In cover band), now to Grenades!?. Having parted ways with recording member Daniel Cortes (second guitar/backing vocals), Tyler McKinley keeps the musical tradition strong playing in Roley Yuma as well as Dear Fawn (which also includes Madero, but on drums). Rounding out the quintet is Josh Moody on bass and Andrew Chenault on drums. With Grenades!? having such strong roots in Dayton, Ohio's music scene, it's no surprise that their debut, Interrobang is catchy and fun, if a bit safe.
It's an exciting prospect when you hear of a group that has been playing for along time scrap all their live material only to record totally new songs for their first LP. That's exactly what happened to Grenades!?. (I still think there's a case to be made for "Balcony Bash," though; maybe next time.) Passing the intro track, "I'm Aware Wolf" finds Grenades!? starting the show off with a show stopper. Madero moans and yelps as a heavy handed guitar-megalodon pounds and solos to the end. While reminiscent of acts such as Walkmen and Klaxons, Interrobang most reminded me of hearing the ever so catchy Arctic Monkeys' Whatever People Say I Am, That's What I'm Not.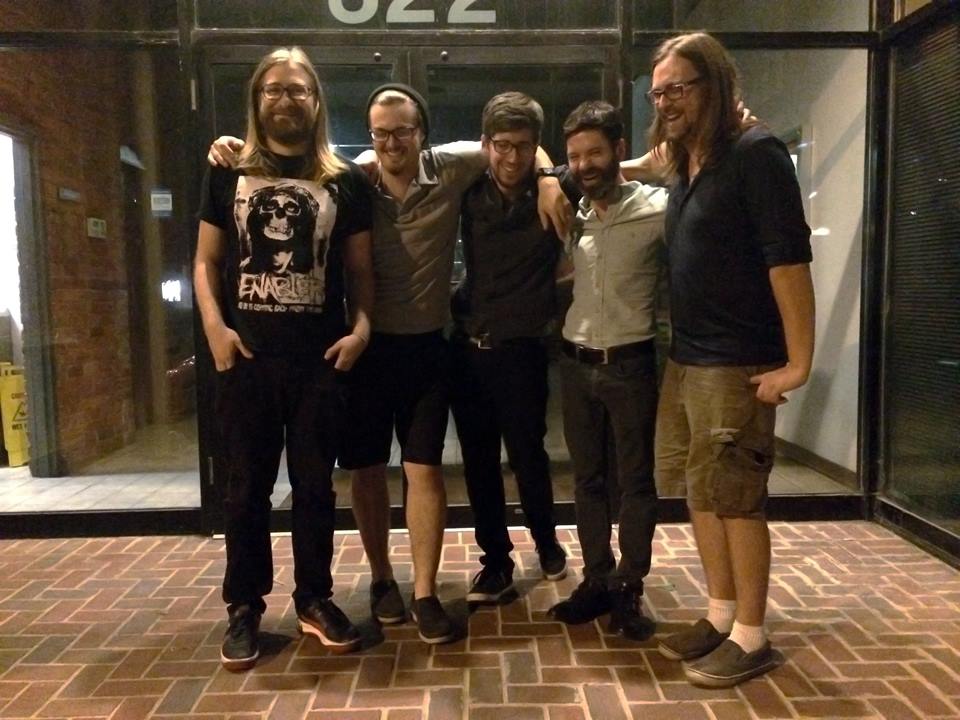 With songs like "Space Heater," "Working Title," and title-track closer, the album is danceable, sexy, floaty, and poppy. With titles like "Starship Bloopers" and "All The Good Teas Chai Young" you may think that Grenades!? is playing around; but in reality it's that sense of humor that feeds into their live presence. Interrobang has the potential to make a strong live showing, but it's the risk factor that may limit its listenability. I hope to see a follow up, because the addition of McKinley could lead to some interesting avenues being explored. While the risk factor is low, the rocking factor still totally holds up. Does Grenades!? have the ability to stand out from a burgeoning Dayton music scene? Only a follow up will tell so here's hoping.
Key Tracks: "I'm Aware Wolf" / "Starship Bloopers" / "Performance Anxiety"
Artists With Similar Fire: New Order / Walkmen / Klaxons

Grenades!? Website
Grenades!? Facebook
-Reviewed by Christopher Tahy
Latest posts by Christopher Tahy
(see all)