Benjamin Booker


Benjamin Booker
ATO Records [2014]



Fire Note Says: Benjamin Booker's debut LP is ambitious and fun.
Album Review: Benjamin Booker might have put out the best blues-rock album in 2014. In a year in which such high-profile acts like The Black Keys, Jack White, and Black Pistol Fire put out new albums, this is a bold claim. While the aforementioned albums had a level of polish that served them well (for the most part), Benjamin Booker is all heart on his eponymous debut LP. The New Orleans-based musician has a sound that is classic blues rock but with a strong garage influence. This sound makes for both an accessible and infectious album.
Booker's first single, "Violent Shivers," is a great introduction to the rest of the album. An unassuming guitar lick starts the song and then ordered chaos ensues. Drums take over the song and punctuate Booker's vocal delivery. The smokiness of his voice is genuine and hard to fake, adding to the verve of the track. Immediately following is "Always Waiting," in which the impatient guitar riff propels the song forward. Booker's lyrics are beside the point (and often unintelligible) but they serve the purpose of complementing the composition. "Always Waiting" clocks in at a brief 140 seconds but manages to capture the essence of the album nonetheless.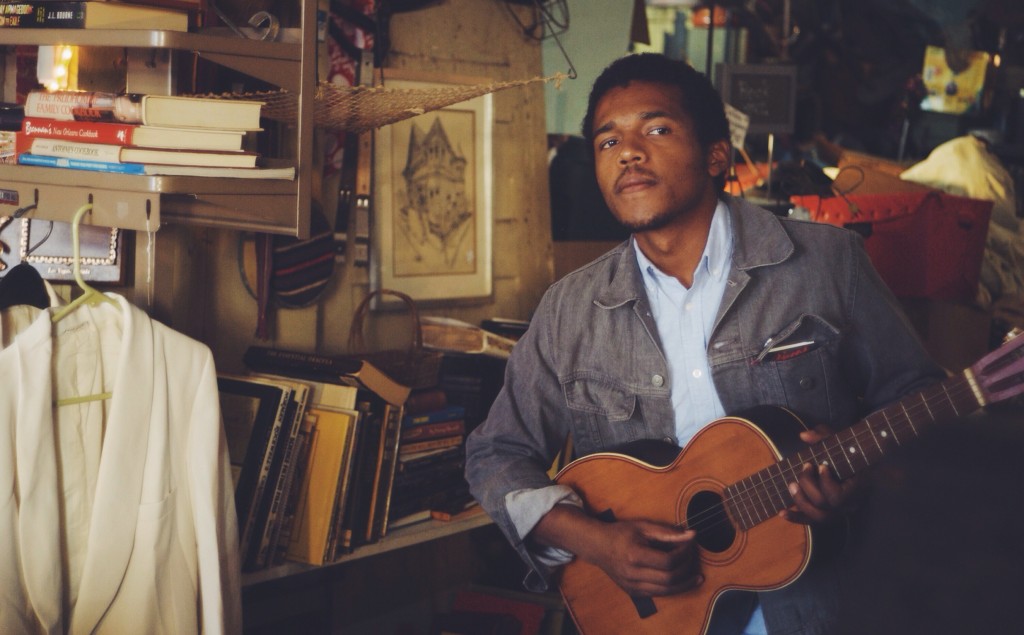 The rest of the album mixes slow songs like "Slow Coming" with other more aggressive numbers. While I appreciate the mix (and soulfulness) of the ballads they don't have quite the appeal of the rockers. I was drawn to "Old Hearts" with its soft opening. It quickly launches into another great twist of jangly guitars and propulsive drums. As subtly as the song begins it ends abruptly, letting its hooks sink into your ears long after it has ended.
Benjamin Booker's self-titled debut album goes big with its sound; he doesn't hold back from his vision of what the LP can be. I found his approach to be undeniable and would recommend this album to anybody who loves rock n roll. It's not perfect – at times it's quite raw – but that's what makes it all the more appealing.
Key Tracks: "Violent Shiver" / "Always Waiting" / "Old Hearts"
Artists With Similar Fire: The Black Keys / T. Rex / Gary Clark Jr.

Benjamin Booker Website
Benjamin Booker Facebook
ATO Records
-Reviewed by Matthew Heiner
Latest posts by Matthew Heiner
(see all)