Justin Townes Earle


Absent Fathers
Vagrant Records [2015]



Fire Note Says: Earle delivers a heart felt album with the new Absent Fathers.
Album Review: It looks to be hard enough to make a name for one's self, shape a sound, build a following, but when you add climbing out from beneath the shadow of a famous parent to the list, it becomes seemingly insurmountable. While a little nepotism might get you in the door, maybe a first recording contract, but living with constant comparisons to your parent or relative can take its toll on anyone. So, let us pause for a moment and consider the careers of Arlo Guthrie, Rosanne Cash, Jakob Dylan, Julian Lennon, Hank III, who has double the cross to bear, and remember that it can be done, but it's not easy.
Justin Townes Earle is the son of Steve Earle and the "godchild" of the legendary Townes Van Zandt and his musical choices mirror their influence. At a time when modern country radio formats center around 80's album-oriented-rock sound-a-likes about drinking with some hot girl in tight jeans down by some river (See video explanation), Earle has chosen the route carved out by his predecessors and alt/country heroes like his father.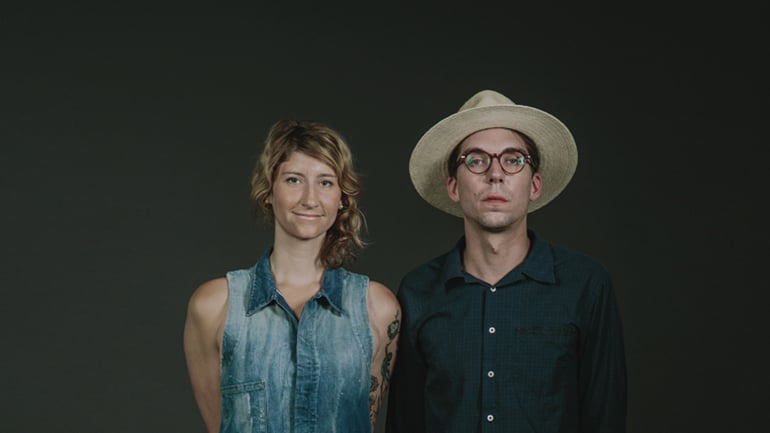 Of course, the title Absent Fathers, a follow-up to Single Mothers, released last September, suggests a direct reflection on his own life and early childhood, since his father did leave his mother when Justin was only two, but the closest we get to an examination of that complicated parental relationship is the opening track "Farther From Me." The rest of the songs, if related to the title at all reflect on the challenges in maintaining any romantic relationship, many on the moment when it comes apart as in "Why" and "Call Ya Momma."
Justin T. Earle leans hard toward the songwriter in the singer/songwriter combo, writing compelling story songs out of his roots in folk, country and pop/rock. The instrumentation is kept secondary with just enough acoustic or electric guitar, or pedal steel to flesh out the song's emotional content, over a simple rhythm section bed. With 5 of the 10 tracks checking in at under 3 min. in length, the focus is kept on the heart-felt lyrics, which Earle delivers with a tone that is all his own.
Key Tracks: "Farther From Me" / "Call Ya Momma" / "When the One You Love Loses Faith"
Artists With Similar Fire: Bob Dylan / Steve Earle / Townes Van Zandt

Justin Townes Earle Website
Justin Townes Earle Facebook
Vagrant Records
– Reviewed by Brian Q. Newcomb
Latest posts by Brian Q. Newcomb
(see all)