Luluc


Passerby
Sub Pop Records [2014]




Fire Note Says: Luluc's Passerby is a perfect album for a quiet wintry day.
Album Review: Luluc's sophomore album Passerby came out in July of 2014 and went unnoticed in some parts (like The Fire Note, for example). In spite of the Australian duo's pedigree and lush songwriting, it may have been a mismatch for the summer season. Passerby is restrained and mellow, thusly far from screaming SUMMER ALBUM. I stumbled upon this LP in December and found Luluc to hit all the right notes. Instantly reminded of artists like Feist and Kings of Convenience, I assumed Luluc (Zoe Randell and Steve Hassett) was a Scandinavian act. Then I remembered that Australia's winter is in July and it all made sense again. That is a clumsy way to say that if you love the still of the winter, the feel of a fresh snowfall, Passerby is worth a listen.
Zoe Randell's voice is soothing and rich and complements the sparse arrangements of Passerby quite well. "Small Window" serves as a reliable primer for the rest of the album. With a bittersweet melody and vocal delivery the song tells a story that admittedly didn't mean as much to me as the general tone. It comes as close to a lullabye as anything else I heard last year. I would argue that the track title that best fits the album is "Reverie on Norfolk Street," a wistful tune that will inspire pleasant daydreams. Randell's vocals match the theme perfectly – they are pleasant but detached.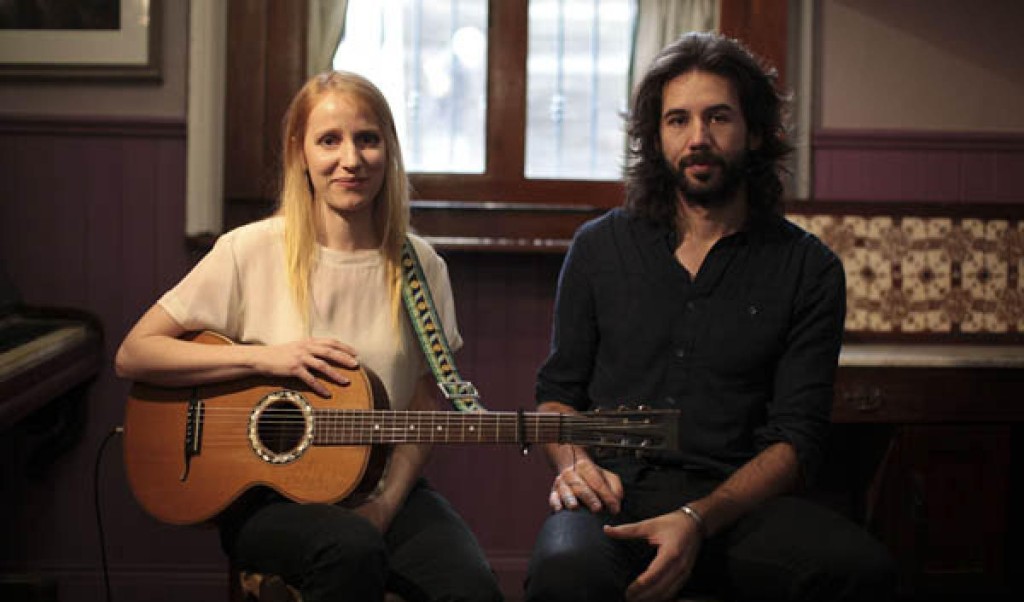 The centerpiece of Passerby is the amazing "Tangled Heart." At almost six minutes it's the most complex number on the album but doesn't begin as such. This is where Aaron Dessner's (of The National) production shines with a few risky decisions. Each minute feels like it brings on a new wave of sounds and volume. That serves to ratchet up the tension and longing that are at the core of "Tangled Heart." About halfway in it feels like it is winding down but horns and drums are introduced that transport you to another place altogether. Make sure to listen to this with a good set of speakers or headphones to get the full effect. It induced shivers in me the first time I heard it.
Passerby would have benefitted from a few more risks like the ones seen on "Tangled Heart." The album is sonically consistent and this may induce heavy eyelids for some of you. I found it to be well-executed and peaceful. Grab your coffee or hot chocolate, put on some slippers, and get warm with someone while listening to Luluc.
Key Tracks: "Tangled Heart" / "Small Window" / "Reverie on Norfolk Street"
Artists With Similar Fire: Kings of Convenience / Feist / The National

Luluc Website
Luluc Facebook
Sub Pop Records
-Reviewed by Matthew Heiner
Latest posts by Matthew Heiner
(see all)