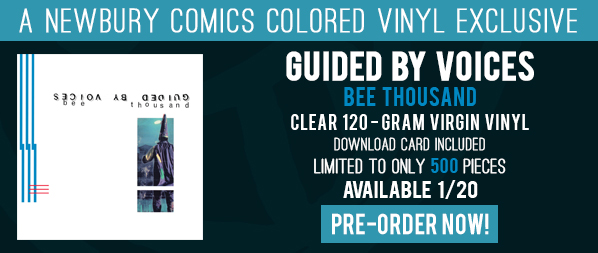 [Bee Thousand is now sold out]
Say what you want about Newbury Pressings but they couldn't have landed a bigger indie title than Bee Thousand. Guided By Voices classic has been out of print for a long time and currently goes for a higher dollar on the second hand market.
Here is your chance to own the new Clear 120-Gram Virgin Vinyl pressing that features new mastering from John Golden, a substantial gatefold jacket with a previously unpublished Robert Pollard collage, and a free download card. Hurry now as this variant is limted to 500 copies.
Order up a copy HERE.
Latest posts by Christopher Anthony
(see all)