Pink Floyd


The Endless River
Columbia Records [2014]



Fire Note Says: The Endless River provides a closing gesture for a band.
Album Review: Depending on whom you're talking to, The Endless River is the final album from experimental rock band Pink Floyd, ending a recording career spanning 47 years. Of course, for some Floyd fans the band came to an end when Roger Waters (bass/vocals) departed in '85 after the tour supporting The Final Cut. Others, aware that that project was composed entirely by Waters, argue that it was ostensibly his solo debut. In that line, Pink Floyd hasn't been a fully collaborative effort since their monumental concept album, The Wall, even though there are reports of internal quarreling even back then resulting in the departure of keyboardist Richard Wright from Floyd's formal line-up.
And, I'm sure there are some out there who think that band lost it's central creative force when Syd Barrett (the original guitarist, singer and primary composer, whose creative contribution was later celebrated in "Shine On You Crazy Diamond," on Wish You Were Here) was sidelined in '68 by mental illness no doubt exacerbated by drug abuse.
Say what you will about the band members' dysfunctional relationships, no one seriously doubts the creative and commercial importance of Pink Floyd, especially during their most productive and successful period – from Dark Side of the Moon in '73 through The Wall in '79 – when Waters, David Gilmore (guitar), Wright and Nick Mason (drums) managed to get some of the most interesting and psychedelic music made on Album-Oriented-Rock radio, creating a series of hit songs that include "Money," "Time," "Shine On…," "Have a Cigar," "Another Brick in the Wall (Part 2)," and "Comfortably Numb."
Given all that history and the band's huge success in the 80's it's not surprising that Gilmour, Mason and Wright (first as a studio musician, then later rejoining the band) found a way to continue as Pink Floyd, producing two albums, A Momentary Lapse of Reason ('87) and The Division Bell ('94). In 2005, coaxed by Bob Geldof, Waters rejoined Gilmour, Mason and Wright to performed a reunion show as part of Live 8, but they found it so unpleasant to work together that we were assured there would be no reunion tour and no recordings conceived by the band's strong 70's line-up. In 2006 Syd Barrett died, and in 2008 Richard Wright died.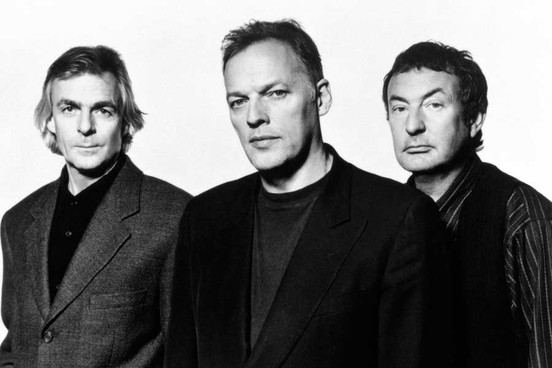 So, twenty years after the release of their last album, Gilmour and Mason have revisited the musical extras recorded with Wright during the Division Bell sessions, and added to them to construct what they are calling Pink Floyd's last album, The Endless River. The result, as you might expect, feels like a high-tech instrumental hodge-podge of Pink Floyd leftovers, without a lot of attention or concern for song structure or narrative.
Often labeled prog rock, Pink Floyd lack the classical music inspiration of bands like Yes and ELP, and the avoided the sweep toward jazz that drove Return to Forever and Jeff Beck. What set Floyd apart and helped them sell records was a balance between their experimental tendencies and Water's capacity to write compelling hooks and storylines. Here, on The Endless River, we get only the former, David Gilmour's masterful guitar prowess set adrift among a series of somewhat aimless "compositions," where the best they can do is remind us of Floyd's best (and better) previous accomplishments.
"It's What We Do, "Sum," "Ansina" and "Allons-y (1 & 2) all sound like classic Floyd, each will have you wondering back to when you heard them play something just like that. It's great to hear Wright's keyboards knowing he'll never play again. In "Autumn '68," he hear him play those big churchy organ riffs that often gave balance to Gilmour's signature guitar tones.
While these bits of sound, improvised jams and solo expressions barely hang together, it does offer a fitting tribute to the band's tremendous sonic endeavors of the past. Of note, "Talkin' Hawkin'" inserts the computer generated "voice" of Stephen Hawking."
"Louder Than Words," the only song with sung lyrics, does seek to explain the unique and twisted relationships that birthed this music: "We bitch and we fight, diss each other on sight, but this thing we do… with world weary grace, we've taken our places, we could curse it or nurse it… but we're here for the ride." And a great ride it's been.
For die-hard fans, while not even close to the band's strongest work, The Endless River provides a closing gesture for a band that will never be again, a final cut, if you will.
Key Tracks: "It's What We Do" / "Sum" / "Louder Than Words"
Artists With Similar Fire: Genesis / Yes / Jeff Beck
Pink Floyd Website
Pink Floyd Facebook
Columbia Records
– Reviewed by Brian Q. Newcomb
Latest posts by Brian Q. Newcomb
(see all)