Buffalo Killers


Fireball Of Sulk
Sun Pedal Recordings [2014]



Fire Note Says: Fireball of Sulk is the
Buffalo Killers heaviest guitar release to date.
Album Review: Cincinnati's Buffalo Killers like to keep busy as Fireball of Sulk represents their second release this year. The six song record follows their Sun Pedal debut, Heavy Reverie, which came out in May. For this go around, the four piece takes their hazy stoner type rock to a heavier level with plenty of muscle pushing behind each track.
The band has always had a classic guitar rock undertone but it really starts to surge out front here on Fireball of Sulk. The hard hitting opener, "Blankets on the Sun," comes at you with a meaty riff combined with the Buffalo Killers trademark harmonies. This track is a perfect introduction to newcomers and a sign of progression for longtime fans. The next "heavy" highlight is the psychedelic "Marshmallow Mouth" that takes you on a spiraling journey down a rock well that continuously attempts to pull you under its heavy rolling waves. What gives the song its uniqueness is at almost the halfway mark the Buffalo Killers put in this uplifting harmony that soars above the grind of this song. It conflicts with the track's overall darker pulse and gives the song an edge before it eventually pulls you back down during its final instrumental third and finish as the boys just leave scorch marks with their guitars. "In A Number" and "Something Else" close down the record and both just pass the four minute mark. "In A Number" has that softer 70's AM radio vibe to it as it just flows while "Something Else" has big sing along moments with layered vocals and together call out "aahs" that make the song memorable.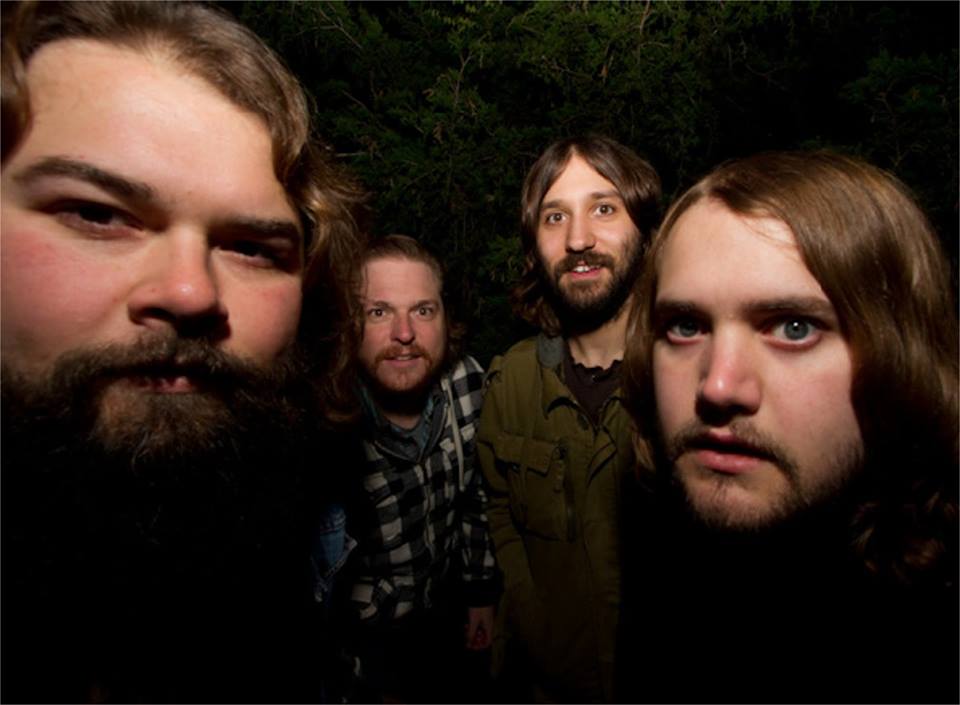 The Buffalo Killers have once again shown why Sun Pedal signed them in the first place as their groove retro rock never goes out of style and Fireball of Sulk finds them hitting just about every chord right. Sonically it didn't hurt that platinum producer Jim Wirt (Incubus, Fiona Apple) recorded the album. It is an interesting mix because the music comes off clean even though this is one of the heaviest records the band has released. Fireball of Sulk will be the Buffalo Killers bread and butter when it comes to their live show as this material will not only showcase what fans already know but will make for some great moments to hear in person. I am still not sure this is the record that will break the band out to a bigger audience but if any of these tracks would find themselves into the right media setting it could be an entire new game for the Buffalo Killers because they are solid.
Key Tracks: "Blankets Of The Sun" / "Marshmallow Mouth" / "Something Else"
Artists With Similar Fire: Handsome Jack / Savoy Brown / Natural Child
Buffalo Killers Website
Buffalo Killers Facebook
Sun Pedal Recordings
– Reviewed by Christopher Anthony
Latest posts by Christopher Anthony
(see all)