Foo Fighters


Sonic Highways
RCA Records [2014]



Fire Note Says: Dave Grohl and the Foo Fighters show their love for American music.
Album Review: Sonic Highways is the Foo Fighters new studio record and HBO series that premiered last month. If you are not familiar with its premise it was described by Grohl as a love letter to the history of American music wrote as they record one song in eight different cities with the purpose of capturing that local sound and influence. It is a great idea and if you have seen the first four episodes already you will have an instant connection to the first half of Sonic Highways.
That connection for this album turns out to be more important than some would have predicted because musically Sonic Highways is a formula ready Foo Fighters record. Some power rockers, some power ballads but all hook filled with radio potential. With that being the case, there is plenty on here that will please Foo Fighters fans. The opening track, "Something for Nothing," is the best rock song on the album as its complex musical pieces can be heard and singled out. If you saw the debut of the series, this Chicago written piece features Cheap Trick's Rick Nielsen and really sums up what the Foo Fighters are all about especially when you know that Steve Albini was involved. Overall, the rest of Sonic Highways plays out how you might expect but I wanted a bit more. I wanted to be able to feel New Orleans' on "In The Clear" as the presence of the New Orleans Preservation Jazz Band is too hidden or how Austin's "What Did I Do?/God As My Witness" does not give my ear the spirit of its rich musical roots as a scorching Gary Clark Jr. solo would have been welcomed. This emotional connection to each city just is not there without using the episodes as my base.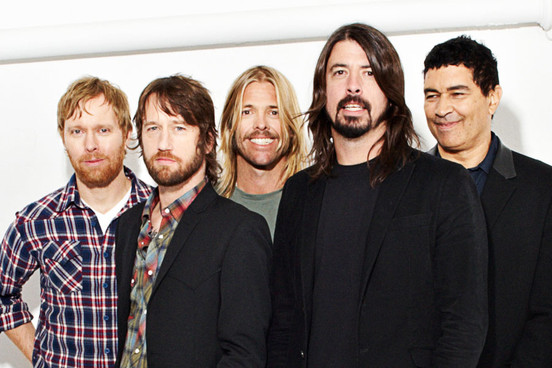 As a companion piece to the series, Sonic Highways works because when I watched these songs take form – I get it. I understand what Grohl and the boys were going for and see their passion and enjoyment behind the history. The tracks are merely their tribute. For that, I have total respect for the project and I have been entertained with every episode that has aired so far. With that said, from an album perspective Sonic Highways does not translate without the background. Several songs are keepers but if I didn't know what cities these tracks were created for, I would not have a guess because even with the guest artists joining the party, the Foo Fighters formula takes over. For me, it would have been more risky to just go way outside the box here and really bring those city elements into the record. It might not be as radio friendly but it would have still accomplished giving the series a great soundtrack and an even deeper look into what drives the Foo Fighters after 20 years. Regardless, the journey here is well worth the trip and there is nothing on Sonic Highways that won't have you raising a fist to the songs in concert or steering you away from their next album!
Key Tracks: "Something for Nothing" / "Congregation" / "Subterranean"
Artists With Similar Fire: Cheap Trick / Fugazi / Naked Raygun
Foo Fighters Website
Foo Fighters Facebook
RCA Records
– Reviewed by Christopher Anthony
Latest posts by Christopher Anthony
(see all)