Rancid


…Honor Is All We Know
Hellcat/Epitaph Records [2014]



Fire Note Says: Rancid work to rekindle their punk spirit.
Album Review: I remember the days when anxiously waiting for a new Rancid record meant something. They clearly are now veterans of the second mainstream punk movement and were always a reminder of how The Clash had such a great influence with their political statements and inclusion of ska. Their eighth studio album, …Honor Is All We Know, picks up after a five year absence and follows what I feel to be some of their more lackluster efforts with 2009's Let The Dominoes Fall and 2003's Indestructible. In fact, it has been 14 years since I was really into one of their albums with their punk assault self-titled record.
The first thing I will tell you is that …Honor Is All We Know tries really hard to get back that early Rancid mojo from the opening sing-along track "Back Where I Belong" and its follower "Raise Your Fist." Both of these songs, down to the "oi oi oi's," will get your blood pumping but might leave you a bit empty from their routine feel. That is tough part of this record because I really wanted it to bring a fiery Rancid to the table. "Evil's My Friend" does a better job as it will remind you of some of their earlier ska tracks like "I Wanna Riot" while still sounding fresh and new. There are also plenty of songs such as the title track, "In The Streets," and "Malfunction" that have that undertone Clash influence which always was a reason to tune in.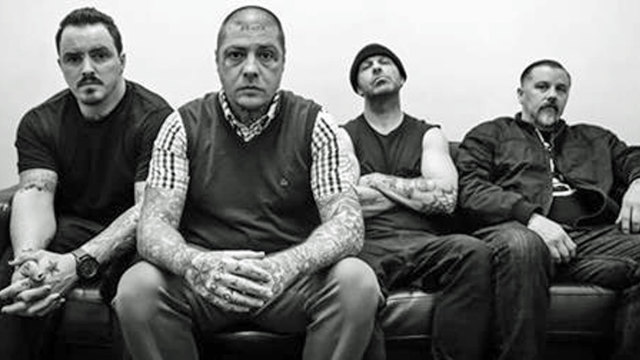 …Honor Is All We Know was produced by Bad Religion guitarist and Epitaph CEO Brett Gurewitz which is a safe but solid pick because there is nothing on here that he wouldn't be comfortable with. Is …Honor Is All We Know too by the numbers? I think it is, especially its last handful of songs that offer call outs to just have call outs and a reggae tune that breaks the flow. Is …Honor Is All We Know better than Rancid's last two albums? I think in parts yes but overall it still lacks a pure enthusiasm throughout the entire record. If you are a fan, Honor will have an appeal and should be checked out as Rancid still are one of the tightest punk units on the scene today.
Key Tracks: "Evil's My Friend" / "Malfunction" / "In The Streets"
Artists With Similar Fire: Dropkick Murphys / The Clash / Pennywise
Rancid Website
Rancid Facebook
Hellcat Records
Epitaph Records
– Reviewed by Christopher Anthony
Latest posts by Christopher Anthony
(see all)